As cloud computing usage increases, so too are cloud computing myths. Some of these myths have been popular since their advent and still exist. These misconceptions slow enterprises' operations, stoke fear and prevent innovation. Hence, decision-makers are finding it extremely difficult and are uncertain about moving to the cloud environment. Awareness of cloud computing misconceptions puts a company in a better position to benefit from this technology.
How Does Cloud Migration Impact Business?
As cyber-attacks increase and the technological landscape evolves, embracing the latest technologies to defend against these threats has become essential. Migrating to the cloud environment is a solution for increasing the security of business data and reducing cyber-attack risks. Cloud computing also allows automatic database backups and updates. The cloud service provider oversees these areas and ensures a smooth experience.
Moreover, organizations can easily access data from anywhere, share it with the concerned person and receive feedback quickly. Using the cloud environment means the employees can work from anywhere by having an internet connection and collaborating meaningfully.
However, even though many organizations tend to use security tools like VPNs and antiviruses, migrating to the cloud environment is difficult because of the myths surrounding it.
Read here: Human Error the Leading Cause of Cloud Data Breaches
Top Cloud Computing Misconceptions That Exist Today
Cloud computing misconceptions continue to persist. As a result, organizations must dispel these misconceptions to leverage this technology and gain maximum benefits. Common cloud misconceptions are as follows:
Myth#1. Reliance on a Single Cloud Provider
With cloud infrastructure evolving rapidly, some enterprises believe that depending on a single cloud provider is wise. However, relying on a single cloud infrastructure for all apps and workloads is not the right thing to do. Most public cloud users are working with either two or more providers. Many organizations have shifted to multi-cloud providers to meet their business requirements for hybrid deployment and managing workloads to prevent limitations.
A multi-cloud strategy also boosts agility and reduces costs and flexibility. A multi-cloud approach prioritizes application development and workloads and offers the best agility, speed and security.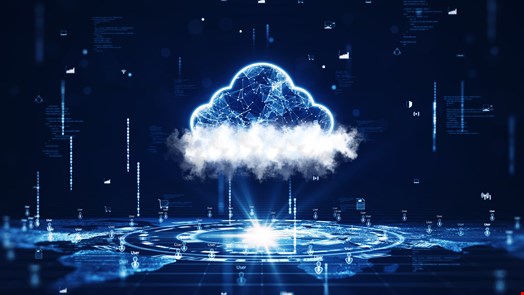 Myth#2. The Cloud Environment is Not Reliable
Organizations often have a misconception that their on-premises network is reliable. But if they migrate to the cloud environment, their thoughts contradict. Some unreliable cloud providers fail to provide robust security, damaging the cloud environment's reputation.
However, it is important to note that not all cloud providers offer users the same security level and features. Cloud service providers always differ in behavior, configuration and implementation despite having the same security controls. This results in a complex infrastructure that is challenging for security teams to manage. Companies need to invest in a cloud provider that's reliable to use, specializes in cloud security and understands and accepts the cloud environment challenges.
Myth#3. Cloud Environment is Less Secure
The major misconception most business owners have, which makes them hesitant to move to cloud migration, is cloud security. Shifting data to the cloud feels like moving data into unknown territory. However, the cloud environment is more secure than it's often assumed.
Suppose if organizations host a system, the server on-premises are vulnerable to hacking. A privacy-invasion incident compromises thousands of tons of sensitive data. Moreover, threat actors can also compromise endpoints, resulting in ransomware attacks and other cyber risks.
But for cloud providers, data security is their highest priority. The cloud providers, by continuously backing up the data to their servers, ensure that no cyber threat or attackers can cause harm to your data. They even choose separate remote servers miles away from your geographic location to protect your data.
Combating Cloud Computing Misconceptions
The best way to overcome cloud misconceptions is an end-to-end strategy. Organizations must create a smart cloud strategy and migration path that includes all the solutions to eliminate cloud misconfigurations and other issues.
A strategic cloud policy brings advantages such as greater agility, customer satisfaction and multiple new capabilities. Here, the key to success is not to move too rapidly but to work with advisors and partners who can educate and guide thoroughly on any approach free from the aforementioned misconceptions.
Moreover, it is essential to understand the ins and outs of the cloud environment, especially licensing and implementing cloud architecture. With adequate planning and implementation, organizations can reduce these misconceptions.
Final Thoughts
Moving business data to the cloud environment has become the need of the hour. However, companies have significant misconceptions about the cloud environment that stop them from reaping its benefits. Organizations must deploy a strategy in collaboration with their partners and advisors to ensure the business is agile and moving in the right direction.