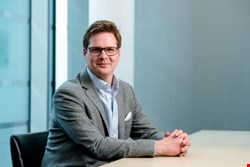 Optiv Security recently announced the appointment of Andrzej Kawalec as director of strategy and technology, Europe, as the final hire in the buildout of its European leadership team.
Kawalec will be responsible for Optiv's security strategy, service and technology architecture in the region, and joins the security solutions integrator from Vodafone where he held the role of CTO and head of strategy in the company's Security Services division. He also has experience as working as the CTO at HP Enterprise Security.
Infosecurity spoke with Kawalec about his new position at Optiv, his challenges going forward and his plans for the future.
How will your experience working at Vodafone and HP help you in your new role at Optiv?
HP and Vodafone are both pioneers in their fields – reaching, powering and connecting hundreds of millions of people around the world. The experience of building security into those businesses, at a global scale, and at the forefront of their respective technology waves, has taught me a lot about tech adoption. Additionally, this gave me the knowledge in building business models, which can be executed at speed, that support hyper-growth. It also taught me the importance of having a great team around you when being a part of a global organization. Being part of large organizations has shown me the value of having a strategy that has a clear, simple purpose, as size can often breed complexity.
What are you most looking forward to about your new role?
The most exciting thing about Optiv is the opportunity to build a radically different type of security company and to be able to challenge and disrupt the complexity we face, while doing it at scale. Optiv Europe is essentially a greenfield site in a very complex and nuanced world – it wouldn't be any fun if it was easy! Personally, I'm really looking forward to hiring and working with some of the most talented security people in our industry, and bringing big ideas to the table.
What do you see as your biggest challenge as Optiv's director of strategy and technology, Europe?
The challenge is two-fold. Firstly, maintaining focus and clarity of vision, while furiously executing a massively ambitious and aggressive expansion plan. Secondly, building an the ecosystem of partners, advisors and customers who will go on that journey with us. Not only this, but staying out in front of digital adoption trends and the ever-evolving cyber-landscape is a massive undertaking. I genuinely believe that the industry has more than enough tools at its disposal to do some ground-breaking things in cybersecurity, yet lacks the blueprints and collective will to execute upon those ideas.
What are your key aims for the next 12 months?
My goal for the next 12 months is to put Optiv on the map in Europe, with an aggressive plan to gain market and mind share, and create an organization with a disruptive intent. Disruption is an important concept – we cannot just do the same as everyone else. We need to create an organization with a group of partners who will invest time, energy and resources to research what and how we can build a simpler and stronger model for cybersecurity.