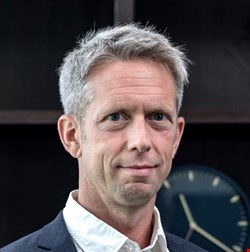 Last month, data security and privacy company Dathena announced the appointment of veteran software engineer Lylian Kieffer as its new chief technology officer (CTO).
Bringing more than 15 years of experience in building and operating large scale SaaS and data platforms to the role, Kieffer will lead an expansion of Dathena's engineering team and focus on developing the architecture required to support deployment and distribution of the Dathena platform.
A few weeks into the position, Infosecurity spoke with Kieffer to learn more about his new role, the challenges he will face and what he's most looking forwards to as Dathena's CTO.
What will be your key responsibilities and duties as Dathena's new CTO?
I will be wearing a few hats, spanning both software engineering and technical operations. In advance of what we anticipate to be rapid expansion in Asia, Europe and North America, my top priority will be expanding our engineering team. Adding talent allows us to develop the processes and engineering infrastructure we need to expand upon our existing footprint. Along those lines, I will also be building out the management layer to ensure we can scale up smoothly. I really see my key responsibility as facilitating the growth that Dathena is already in the midst of.
What do you hope to achieve in the position?
In a role like mine, the product defines success. Therefore, my goal is to take a product that's already well established and help increase the overall maturity. I see that happening in a few ways, initially. As we take on a global presence, I want to optimize how we're scaling now and lay the groundwork for future growth. Dathena is far from its ceiling in terms of users, and future growth could come in spikes, so we're working to build a robust system. Meeting the challenges of data collection and distribution is another goal, as is centralizing the platform to improve processing and reporting capabilities. I hope to improve system fault tolerance, but more excitingly, we're eager to roll out monitoring and deployment automation to add to our existing toolkit. Overall, I'm looking forward to making the product even stronger and more suitable for a growing user base, while further expanding the level of protection it provides.
How will your background and experience aid you in your new role?
I was brought in based largely on my record of building teams from the ground up in a hyper-growth environment. During my eight years in my previous role (at AppAnnie) I built a team of 180 engineers working across three continents. My experience with the people-ops side of things is something I'm really proud of, and I think it directly applies to both the strengths and the needs of Dathena right now. We're looking to build a multicultural team, which is one challenge, and operate in a distributed setup, which is another. I know from experience how hard both of those objectives are, but I also know they're attainable even in a high-growth environment.
What are you most looking forward to about the job?
The cybersecurity space really interests me, now more than ever. Even though my past experience dovetails with my new role, I'm excited to explore a new corner of the tech landscape, particularly at a company with pioneering ambitions. More specifically, I'm looking forward to the release of the next set of Dathena products, which (I hope) comply with the expectations of our enterprise clients. I'm also excited to learn more about what those expectations are and to watch how they evolve over my tenure. Beyond that, I relish the opportunity to build another team, particularly one with a wide range of skills encompassing AI development, Big Data processing, online analytics and cloud management.
What do you predict will be your greatest challenges as Dathena's CTO?
There are a few, especially given our ambitious plans on the near term. In terms of our technical growth, we will need to normalize production of the underlying framework for an AI feature in coordination with data scientists, software engineers and devops. Anytime you leverage natural language processing in conjunction with machine learning, evolutions come quickly and unexpectedly, and our team will need to be diverse and capable enough to keep up.
As we work AI into more of the feature set, we can't lose sight of platform operability either, by which I mean things like model training, retraining and active learning. If we don't do this early enough it shifts the burden onto the client management side, making it important for us to identify and handle operability issues at the product definition level. Along those lines, we will need to balance product simplification with the AI amplification – essentially making it simpler and smarter simultaneously.
While managing these challenges, myself and everyone else on the tech side must prioritize investing in core product features, model quality or technical investment. All of these require attention – the challenge is deciding when, and to what degree.