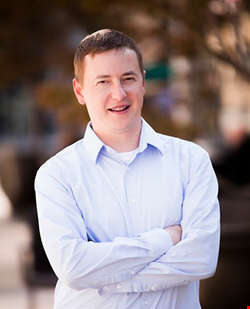 Cybersecurity can be a significant challenge for even the largest, most mature and financially endowed organizations to get right. However, in many ways, it's the small- and medium-sized businesses (SMBs) that struggle most when it comes to implementing effective security strategies for their business.
Issues such as insufficient funds, a lack of resources and immature (or non-existent) IT security departments can make SMBs particularly attractive targets for cyber-criminals.
Research from Alert Logic in July 2019 found that SMBs are more vulnerable to attacks because of their weaknesses in encryption, workload configuration, limited visibility and outdated and unsupported operating systems, whilst the Verizon 2019 Data Breach Investigations Report discovered 43% of cyber-attacks target small businesses.
The pressure to keep data secure is clearly on, and being felt by, SMBs all over the globe. That's why Untangle, a California-based security provider, dedicates itself to providing security support catered to the SMB market.
Untangle's CTO is Timur Kovalev, who is responsible for driving technology innovation and integration of gateway, endpoint and cloud technologies. Timur brings over 20 years of experience across various technology stacks and applications.
Kovalev spoke to Infosecurity about SMB security risks, challenges and best practices for 2020 and beyond.
What are Untangle's chief aims and missions?
Cybersecurity attacks are becoming more and more common, and the effects can be devastating to a company of any size. Our vision is to provide multi-layered protection from all kinds of cyber-attacks all from one easily accessible platform: Untangle Network Security Framework. This framework offers a suite of cloud-managed security and connectivity options that work together to fit the needs of small-to-medium businesses and distributed enterprises. This integrated approach provides IT teams with the ability to ensure protection, monitoring and control across devices, applications, and events, enforcing a consistent security posture over the entire digital attack surface.
What are the main security challenges for SMBs in 2020?
Businesses continue to identify budget constraints as the main barrier when it comes to IT security, closely followed by limited time to research security solutions and properly training employees on cybersecurity current or updated policies. Although 80% of SMBs, according to our 2019 SMB IT Report, rank IT security as their top priority, 29% spend less than $1000 on IT security annually. This resource gap can lead businesses to leave large portions of their network vulnerable.
What are the key steps that SMBs should take to secure their networks?
There are five key steps SMBs can take in 2020 to secure their networks:
Deploy a next generation firewall
Restrict access for need-to-know information and files
Create policies for BYOD and IoT devices
Establish VPN policies for remote workers
Develop a comprehensive backup strategy
What will be the standout security challenges for SMBs over the next five years?
As technologies change, SMBs must also change their dedication to network security and determine where it stands as a business priority. SMBs will continue to be a target for hackers because of their limited resources.
Businesses with remote workers and branch offices need to consider IT security in a more complex capacity than a single-location infrastructure. Challenges will include providing the same level of protection, as well as the same level of network connectivity and access to business applications, across all sites.
Software-defined WAN (SD-WAN) technologies help organizations optimize their internet connections and easily create one global office network: across service providers, physical locations and networks.
As employee-based remote offices and branch offices continue to expand, SD-WAN deployment will aid in establishing secure connections between employee locations separated by distance, offering network-wide control and visibility for incoming threats or attacks.