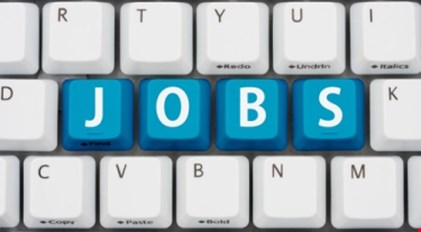 Location:
South East, England
Salary:
Deadline: 9/29/2014
The Regional Technical Security Public Sector Support team currently supports the accreditation, and certification of existing PSN and G-Cloud products and services and services. In addition it helps provide technical security advice to products and services acquiring either departmental, PSN or G-cloud Frameworks.

As a Security Information Assurance Consultant your primary role will be to support, delivery, maintenance, and assurance of accredited services in accordance with our contracted obligations, applicable legislation and specific UK Government standards and guidelines. There may be the requirement to support pre sales activities in some cases and to act as a Subject matter expert for CAS T requirements for platform and service certifications. You will need to be able to articulate the security controls necessary for some of the platform and hosting infrastructure that provide Services to Government.

You will provide support to product and service teams to ensure adequate provision for physical, personnel, procedural and technical security. You be responsible for ensuring that products and services designed are suitable for accreditation.

The location is flexible but you must be within travelling distance to either Bracknell or Newbury

As a Security Information Assurance Consultant you will be:

• Prepare and maintain Risk Management and Accreditation Documentation Sets (RMADS) in line with UK Government guidelines.
• Responsible for understanding, capturing and managing the appropriate client and Government security requirements
• Ensure that we meet current and future obligations to deliver accredited standards of security for UK Government customers in a timely and cost-effective manner.
• Provide specialist advice and guidance on the implementation of contractually agreed standards for UK Government security and maintain or improve compliance with these standards thereafter.
• Conduct risk assessments in accordance with UK Government Information Assurance standards.
• Fulfilment of operational security obligations such as protective monitoring, incident management, and supporting the coordination of security patching.
• Provision of specialist UK Government Information Assurance advice and guidance across our business.
• Plan and coordinate audits, including formal IT Health Checks, which gauge whether our use of technology and operational procedures comply with contractually agreed levels of security.
• Responsible for ensuring all proposed solutions are designed using the agreed Design Methodology
• Assisting in sales qualification through evaluation of requirements against security options

As an Information Assurance Consultant your skills and qualifications will ideally include:

You will be an experienced CLAS consultant / Security professional with a broad understanding of technology and exposure to:
• CESG Listed Advisor Scheme (CLAS) member.
• Good understanding of CESG good practise guides
• Working knowledge of ISO 27001, CAS, CTAS, PTAS, GTAS and UK Government Information Assurance standards, policies and procedures.
• Understanding of IT/Telecoms industry trends and drivers
• In-depth understanding of IT Security and architecture
• Disaster Recovery & Business Continuity Planning
• Good working knowledge of Public Services Network (PSN) Information Assurance requirements and supporting framework
• Good technical understanding of Security controls

Please Note: Candidates need to be eligible for SC Clearance
The application deadline for this job has passed. Please
click here
to return to the jobs list.