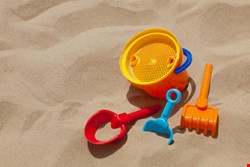 In December 2011 Accuvant Labs published a browser comparison suggesting that Google Chrome is more secure than Mozilla Firefox, and that one of the main reasons for this is superior sandboxing in Chrome. Now Adobe has announced a beta version of a sandboxed Flash Player for Firefox similar to the one it earlier developed for Chrome.
During 2011 Flash was increasingly attacked by cybercriminals. In Q1 of that year, the Microsoft Security Intelligence Report V11 reported that Flash exploits increased 40 times based on just two new vulnerabilities. In November, Adobe released patches to fix a dozen new serious Flash vulnerabilities. Flash is increasingly being targeted.
Now Adobe has launched a public beta of a new sandboxed Protected Mode Flash Player for Firefox, based on the design used to sandbox Adobe's PDF Reader X, and supported on Windows Vista and Windows 7. Since the Adobe Reader X sandbox was launched in November 2010, there have been no successful exploits seen against that product.
"We hope to see similar results with the Flash Player sandbox for Firefox once the final version is released later this year," wrote Adobe security strategist Peleus Uhley.