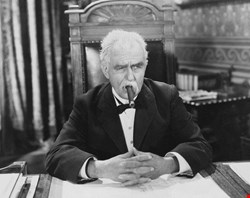 Android.Loozfon was discovered by Symantec as it was making the rounds in Japan. It steals contact details stored on the device, like e-mail addresses from address books and phone numbers.
The gambit involves sending would-be victims an e-mail offering a work-from-home opportunity to make easy money simply by sending out e-mail campaigns. The mail then directs women to a website explaining the "job," but of course the site contains malicious links that download the virus to the Android handset. But the effort is multi-pronged. Other links on the site, Symantec says, redirect to "a dating service site that likely attempts to charge money to use the service, which supposedly helps women meet rich men."
Also connected, the initiative is sending e-mail spam that offers to introduce the recipient to wealthy men. It offers a link that downloads the malware to the device when clicked.
Gender-based targeting is not new, but as Symantec pointed out in its blog, "generally malware has targeted men by enticing them to view videos or pictures of sexual content—Android malware is no different. For instance, Android.Oneclickfraud attempts to coerce a user into paying for a pornographic service and certain Android.Opfake variants are designed to allow users to view adult videos, but secretly send SMS texts to premium-rate numbers in the background".