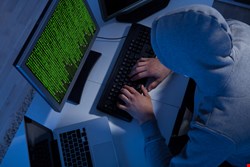 With information theft on the rise, it turns out that banks and lenders almost always compensate their customers for fraudulent charges. However, a full half (52%) of financial institutions do so without conducting any kind of investigation into the issue. In Western Europe, the rate is 54%.
Kaspersky Lab, in collaboration with B2B International, recently conducted a global study which shows that nearly a third of institutions consider the implementation costs of security systems to be more expensive than simply repaying the damage due to internet fraud to their customers.
It's a theme that also pervades many organizations that manage online payments: 28% of representatives of financial institutions and 32% of employees of online shops who were questioned are convinced that the total damage caused by cybercrime, including the repayment of the stolen money, would not exceed the cost of implementing appropriate security solutions.

Only 19% of financial institutions and 7% of online firms cite the cost of compensating customer losses in the top three most serious consequences of cyber-fraud.
But, the issue is escalating. According to the Kaspersky Security Network, almost four million users of Kaspersky Lab products have faced in 2013 with financial malware software to steal their money (an increase of 18.6% compared to 2012). In December 2013, several US banks have lost more than $200 million due to loss of personal information of their clients or their credit cards. The total damage is probably much higher, the firm noted, adding that it is clear that the continued growth of cybercrime will irremediably lead to a situation where the costs of refunds that institutions pay will be higher than the protection of financial transactions and compensation budgets.
"Financial institutions should not only accrue large sums of money in their budgets to repay the stolen money to their customers, but also to cover the cost of filings by their customers. The most important is that customers, so when the victims are repaid quickly, there may be shall dream twice before using the services of a bank that fails to ensure that their online accounts are safe. It is therefore better to prevent damage and loss rather than compensate," said Martijn van Lom, CEO of Kaspersky Lab Benelux and Nordic, in a statement. "Customized solutions designed to protect online transactions can reduce the risk of Internet fraud to a minimum. This means that resources earmarked for compensation would be released and could be used in the development of the company. "
Another argument for the use of specialized security solutions is the neglect of clients. A former Kaspersky Lab survey shows that 57% of users take (almost) no account of the security of their online payments, because they think that their bank will do what it takes. This, in turn, increases the risk of becoming the target of cybercriminals.