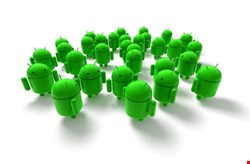 A new version of the infamous Simplocker malware has been discovered in English featuring a raft of improvements including expanded file encryption technology, security researchers have warned.
However, until now, it has only been observed in Russian – with the ransom demanded in Ukrainian hryvnias or Russian rubles.
The ransom has also been westernized to be displayed in US dollars ($300) and to be paid by a MoneyPak voucher to maintain anonymity.
"In addition to encrypting documents, images and videos on the device's SD card, the trojan now also encrypts archive files: ZIP, 7z and RAR," he explained.
A second change means the malware asks to be installed as Device Administrator, making it harder to remove, Lipovsky explained.
"Legitimate Device Administrator applications use these extended permissions for various, mostly security-related reasons. For example, corporate Exchange administrators can enforce password policies, remotely wipe lost or stolen devices, and so on", he added
"Android/Simplocker.I (and other Android ransomware in the past) only uses the functionality for its own protection, since the user must first revoke the application's Device Administrator rights before uninstalling it.
And that's rather difficult to do when the ransomware is locking your screen."
The good news is that this version of Simplocker hasn't been widely spotted targeting English speaking users as of yet, according to ESET.
However, Lipovsky warned netizens to be extra careful when downloading content – especially when apps ask for Device Administrator rights.