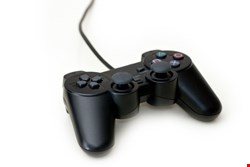 Hotz – aka geohot – rose to fame three years ago when he was famously banned from the iPhone Dev unlocking team and then spent several weeks developing an unlocking procedure that Apple CEO Steve Jobs has said was impossible. According to a blog posting, Hotz has done something similar with the Sony Playstation 3, allowing the games console to play pirate games, home-brew software and even allowing users to play legacy Playstation 2 games.
"It's supposed to be unhackable – but nothing is unhackable. I can now do whatever I want with the system. It's like I've got an awesome new power – I'm just not sure how to wield it", he told the BBC in an interview.
Hotz – now aged 20 – added that he is now working on further improving his Playstation 3 cracking techniques and plans to publish details online in a similar way to his earlier iPhone exploits.
Sony, meanwhile, is quoted as telling the BBC that the firm is looking into the matter, adding that "we are investigating the report and will clarify the situation once we have more information."