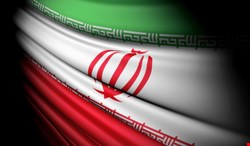 A computer virus was detected inside the control system of Kharg Island, but the terminal remained operational, according to a source with the National Iranian Oil Company. Kharg Island oil terminal handles about 90% of Iran's oil exports.
The virus also disrupted the internet connection and communications system of the Oil Ministry and the national oil company, and computer systems controlling a number of Iran's other oil facilities have been taken offline, according to the semi-official Mehr news agency cited in a Reuters report.
Hamdullah Mohammadnejad, the head of civil defense at the oil ministry, was quoted as saying that Iranian authorities had set up a crisis unit and were working out how to neutralize the attacks.
IT systems at the oil ministry and national oil company were also disconnected to prevent the spread of any virus, the news agency said.
The oil ministry's own media network, Shana, quoted a spokesman as saying some data had been affected but that there was no major damage.