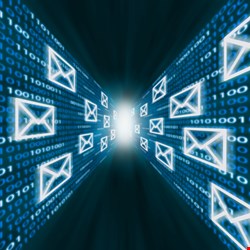 This week it was blacklisted by spam services, and it then suffered further DNS problems resulting in more customer outages.
These latest problems started on Sunday when customers noticed their emails were bouncing. "Late Sunday, some customers began experiencing difficulty sending emails. This was determined to be related to blacklisting of affected servers," explained the company in a statement on Tuesday. It did not say why it had been blacklisted, but the services concerned include Trend Micro, LashBack, SORBS, and Backscatterer. "Delisting processes were implemented, and we should continue to see incremental progress over the next 24 to 48 hours," added the statement.
But the same statement then says, "Separately, we experienced an issue earlier today on DNS. Our Tech Team also worked quickly to mitigate. Some customers may experience intermittent slowness, as full restoration occurs."
The statement is brief and gives little information, with no indication of the cause of the problems – not even a denial that it has been hit by hackers again.
It is difficult for the company to give an accurate indication of resolution since the spam issue requires delisting from the spam lists, and a DNS resolution will take time to propagate around the world. Nevertheless, many of Network Solutions' customers appear dissatisfied with the information provided by the company.
InformationWeek quotes one customer complaining on Facebook: "These updates are not updates. Can you give us some idea on when these problems should be fixed? I am still getting bounce backs from all of my customers. This is impacting my business. Timeframe to resolution, please?"
The issue was, however, quickly resolved for some customers. The Ludlow NYC posted on Google+, Tuesday, "We're happy to announce that Network Solutions has fixed their problem, and our website is back up. We apologize for any inconvenience."
But for other customers it continues. The latest Facebook update from Network Solutions posted yesterday, says, "Some Network Solutions customers may still be experiencing difficulty with their email. Affected users may be unable to send email..."
As for what happened overall... it's probably best summarised by the Internet Storm Center alert from Tuesday: "Network Solutions Currently Having a DNS Resolution Outage, No Other Info at this time.