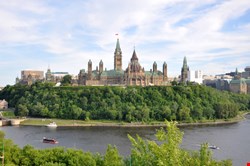 The Canadian government is invoking a national security exemption in current trade agreements that allows for the restriction of foreign contractors in the telecom project, according to a report by the National Post newspaper.
"These systems have been the target of hostile threats which causes grave concerns about the implications of cyber threats on Canada's national security", according to a government letter to the IT industry, obtained by the newspaper.
The range of available restrictions under the exception include limiting competition to Canadian companies, a preference for Canadian goods and services, withholding highly sensitive information about how some systems operate, contracting only to preselected firms, and requiring winning bidders to hold secret-grade security clearances, according to the report.
"The government of Canada's email, data centre and telecommunication systems are inextricably linked to one another; they are the key tools used in the creation, transmission/communication and storage of the government's information, and must be appropriately protected in order to create a secure 'cyber perimeter'", said Public Works and Government Services Canada in a statement quoted by the paper.