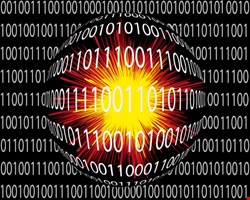 The Telecommunications Regulatory Authority said in a statement on its website that the attacks took place over the course of July 19, targeting governmental websites (which ones were not specified). The country's computer emergency response team, aeCERT, was able to neutralize the danger and fix the problem with "minimal damage caused," it said.
The UAE is working with Egyptian officials to track down more information about the attacks, which were apparently launched by a group of individuals rather than being carried out by a state-sponsored unit. The attacks were likely motivated by Islamic hacktivism, considering that the UAE has been a vocal supporter of Egypt's military-led authorities, pledging $3 billion in aid to Egypt after Islamist President Mohamed Morsi was deposed on July 3.
The UAE has also made an effort to reduce the level of fundamentalism in its own national discourse. As Bloomberg reported, the country has jailed 69 people to date for establishing "secret cells to seize power" – something that the country attributes partly to supporters of Morsi's Muslim Brotherhood, which it said is plotting to overthrow the UAE's Western-backed government system.
"From the first moment of the attack, our approach was twofold, first to defend the websites that have been targeted, and the second is to identify the attack's source", said Mohamed al-Ghanim, director general of the authority, in a statement. "We confirmed that the attempts started in Egypt and acting accordingly, we contacted the concerned authorities in Egypt to coordinate our efforts on this matter. We agreed to provide the Egyptian authorities with a list of IPs which started the attack and we hope the necessary measures will be taken to stop such activity and identify those responsible."

Cyber-attacks on Gulf nations are far from unusual. Consider, for instance, the attacks on RasGas and Saudi Aramco last autumn, the latter being the kingdom's state-run oil and gas giant. The Mahdi "Messiah" malware also spread across the region last year, a tool deplolyed for cyber-espionage. And the region has seen an uptick in hacking offensives related to the regional unrest in Syria.
In June 2013, the New York Times reported that the Obama administration has begun aiding Middle Eastern allies to help improve their cyber-defenses in the face of an onslaught of Iran-backed hacking attempts. Saudi Arabia, the United Arab Emirates and Bahrain are seen as three most likely recipients of that effort, given their role in "tracking Iranian arms shipments, intercepting them in ports and providing intelligence to the United States about Iranian actions."

For its part, the Dubai government is developing an integrated strategy for information security in the emirate, with the Information Security Committee initiative. The Emirate would like to increase confidence among investors and business that the UAE can protect their data and secure government transactions, particularly those conducted online.
The committee has a goal of creating "a unified policy to secure government information and information systems as well as providing a safe and reliable environment for the storage of information, while creating greater awareness about the value of information security."