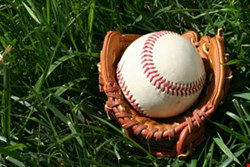 Moments before the ceremonial first pitch was thrown out by President George W. Bush at Nationals Park (Washington), Suzanne Hall and her IT team were feeling confident. Not that the Washington Nationals would christen their new ballpark with a victory, but that the technology infrastructure supporting all business applications would run smoothly throughout the game.

"Before the game started, we made sure everything was working, from point of sale (POS) and internet services all the way down to the phones connected between the dugouts and the bullpen," said Suzanne Hall. "We had a couple of practice events in March leading up to opening day, and overall, they had gone well."

The Nationals did not disappoint the capacity crowd of 39 389 who witnessed the home opener on March 30th 2008. The baseball team defeated their division rival, the Atlanta Braves, 3-2, while off the field, both the fans' and media's in-game experience were enhanced through the use of technology. Under Hall's leadership, the IT infrastructure built into the framework of Nationals Park held up without a hitch, enabling a host of applications while keeping sensitive data safe and secure.

The news did not come as a surprise to industry members who are familiar with her body of work. "Suzanne has a background in both IT operations and security," noted Chris Zannetos, president and CEO, Courion. "The combination of these two areas of expertise enabled her to really understand the requirements regarding automation to deliver better security and risk management as well as business agility and cost effectiveness, and that's fairly unique."
The opening of Nationals Park not only represented a historical moment for the Capital City, but culminated several months of planning by Hall since she joined Lerner Enterprises and the Nationals in November 2007. "It was a very unique opportunity to come in and work in major league baseball as well as open up a brand new ballpark," she said. "It's very exciting and challenging."

Hall may be a newcomer to major league baseball, but she is no stranger to IT business management and controls, having spent more than 20 years of her career specializing in this area. As information security officer and director of IT operations and security at AARP (Washington), Hall was nationally recognized last June as the winner of the ISE Mid-Atlantic People's Choice Award, which recognizes leadership in information security, for her role in launching AARP's identity and access management platform.

"She received the accolade from the community of peers who attended the event and voted her as the executive who exemplifies the most attributes of a leader in the security industry," noted Marci McCarthy, CEO of Executive Alliance (Marietta, Ga.), organizer of the ISE awards. Hall played a major role in the strategy and direction of enterprise-wide IT at AARP, where she maintained a staff of 80 people and oversaw security and operations across 63 sites, supporting and securing the technology infrastructure and assets of AARP's 35 million members, volunteers and
staff.
Getting Ready for Opening Day
"We did a very quick selection, and then we chose a partner we felt confident could bear all of the resources and was really committed to us, with respect to the ballpark,"
Suzanne Hall

Building a technology infrastructure for a new ballpark located a stone's throw from the nation's capital was a whole new ballgame. Hall estimates the IT team had roughly 120 to 150 days to get ready for Opening Day. "There was a lot of work that still had to be done to get this building ready to support thousands of fans—things like point of sales systems, ticket access systems, and a broad range of customer care and health and safety issues."

One of the biggest challenges was creating a wireless network capable of supporting all business applications throughout the facility. "We did a very quick selection, and then we chose a partner we felt confident could bear all of the resources and was really committed to us, with respect to the ballpark," Hall said.

Approximately two months before the grand opening, Hall introduced "two-a-day" meeting plans, designed to ensure IT was on track to meet its deadlines. During this time, the team strategized on how it would handle various "what if" scenarios, such as no internet and wireless access throughout the ballpark. "We knew all along there was a chance we would not make our goal, so we had to break it down from a technology perspective," she said. "You start looking at contingency plans, none of which are attractive, but you can do it."

The range of alternative solutions included old-fashion options such as tearing tickets rather than scanning them, and accepting cash instead of credit cards. "There are negative downsides to doing that, both from a fan [customer] as well as a business perspective," Hall said. "But at the end of the day, we were going to play ball."

In the days leading up to the big day, Hall said she experienced "many sleepless nights" and did not even have time to decorate her office. As Hall sat behind her desk during a May 9th interview with Infosecurity magazine, the only furnishings evident were a desk, computer, and printer. She and her team worked feverishly to put the finishing touches on the massive technology infrastructure, right up until the 8:05 pm starting time.

"My team and I were still making networking connections to switches in the IT closets around the building, to bring up point of sale systems, as well as to get phones connected," she recalled. "The only thing I thought was stable at that point was our wireless and a significant portion of our network."

Courion's Zannetos, who is familiar with Hall's work at AARP, noted the CSO is "very direct" and able to provide candid feedback to people she works with. "This helps ensure everybody understands what the ultimate goals are that they need to work towards."
Security Emphasis

A major emphasis of security at the new ballpark focuses on ensuring all systems are available and operating smoothly. This is especially important to local and national media outlets who broadcast games in real time. "We have the ability to basically plug trucks into our loading truck area, because we have high-speed wireless, internet access and phones going into each one of these trucks," Hall pointed out. "The broadcast feed is directed towards them, and they also have the ability to run their own business applications." A strategic location inside the press box allows IT to monitor how the network and access points are performing, and identify the types and number of device connections.

The plug-and-play nature of enabling radio and TV broadcasting services did not go unnoticed by the national media. "We're really proud that on opening night, broadcasters made a point of saying on the air that, 'the ballpark is great, and the high-speed internet access for all the broadcasters is awesome,'" Hall said.

While Opening Day at Nationals Park was a historic moment for baseball and the capital city, Pope Benedict XVI's visit to the ballpark less than three weeks later represented a monumental occasion. The stadium was transformed into an open-air church for the pontiff who celebrated Mass with some 46 000 people on April 17th.

IT and security were an integral part of the papal visit as well as for international media outlets covering the service, Hall said. "It was hugely different than preparing for a baseball game," she noted. "We had to make sure we had sufficient bandwidth to cover in the neighborhood of a dozen-fold higher percentage of usage of devices for the media, as well as maintain the production systems."
Fan-friendly Services
"It almost doesn't matter what the business process is, as long as you take the time to understand what the goals and objectives of the business are, then you can bring IT to the table and make it work."
Suzanne Hall
As a recognized expert on issues related to information security as well as information technology management, Hall understands the importance of businesses knowing their infrastructure, applications and data in order to successfully run their security operations. "One of the things I love about being in IT and also in security, is you can get the opportunity to work in a lot of different businesses and learn about them from many different perspectives," she said. "It almost doesn't matter what the business process is, as long as you take the time to understand what the goals and objectives of the business are, then you can bring IT to the table and make it work."

Coming from a client-driven organization like AARP, Hall also understands the importance of pleasing the customer. One way IT influences the fan's experience at the ballpark is by capturing data from patrons and season ticket holders which provide a snapshot of their food and beverage preferences. "But with that comes a lot of responsibility to make sure that we not only capture that data, but we're using it only internally and maintaining security and privacy," Hall said. "We have a lot of systems in place to make sure that access to that data is not inappropriately shared or released."

During an interview with Infosecurity at Nationals Park, Hall shared some insight into new ways to increase productivity at food and beverage operations, and how IT could help increase concession sales. For example, the internal communications network enables the team to inform fans about various promotions offered at the ballpark. For instance, "we can send a message to your cell phone that indicates in the next two hours in Level 200, a family pack of hotdogs, soda and chips are $2 off," she said.

Fans don't even need to carry cash or credit cards to the game. According to Hall, the Nationals are among the first major league baseball teams to offer "loaded tickets," which contain different dollar values and can be utilized at any POS location inside the stadium. "This data is captured electronically by a bar code scanner used by the vendor," Hall said

Looking Ahead

Following two milestones less than three weeks apart at Nationals Park, Hall and her IT team are hardly resting on their laurels. Much work still needs to be done to complete proper testing of the internal network, applications, databases, and various services. "Because were doing sort of a design build and deploy at the same time, we didn't have that 'burn in' time for the network to make sure it could handle different devices and the daily usage," Hall said. "Now that we're in business, we still have to focus on getting our standard operating procedures finalized and standardize all of our practices. It's a risk that we're managing every day and is very unique to our situation."

While further development of the technology infrastructure remains a work in progress, the Herculean effort demonstrated by IT and the entire organization in helping the Nationals get ready for Opening Day was a rewarding experience, Hall said. "I'm very proud of my team," she emphasized. "We're so close to the Capital and so close to people who make policy decisions for this country. Being able to have these types of people as your clients every day, who are looking to just pass the time by watching a baseball game, I am humbled to be a part of something like that", she concluded.