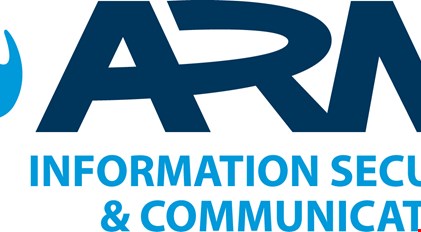 Employer:
Systems Integrator
Location:
London, England
Salary:
Deadline: 9/26/2014
Typically the Solution Architect will take a leadership role in terms of complex bids, initiatives or programmes of work, ensuring that all technical resources work against an agreed service or technical outcome. This can also take the form of QA or TDA across bids or customer engagements. The delivery elements managed could also include third parties / partners or indeed customer staff.
As well as leading engagements, the role provides the traditional Solution Architect focus of consulting with customers on a predominately presales basis, with the objective of understanding the customers IT challenges and service requirements. Post sales architectural and implementation work will also be required.
The Solution Architect is also expected to contribute to the overall strategy of the services business, and in some cases own 'domain' responsibility. This involves being the focal point for information flow, both from the market and vendors.
The Solution Architect's leading domain also has a responsibility for services creation and on-going updates for the particular area in conjunction with or under the direction of the CTO / Senior Managers of my client. This could involve working with Marketing and / or partners on particular initiatives.
IO and IO Plus are key components of our services engagement and the SA is expected to be able to present and play a part in an IO / IO Plus engagement. The Solution Architect will also be expected to coach and present to other Solution Architect's, Technical staff and sales on key technology areas, delivery key messaging around business aswell as technical benefit. This may also include customers.
Skills, Knowledge & Experience:
Specific experience of the EMC product set is required, particularly VNX, Isilon amd Data Domain.
The primary domain expertise of the Solution Architect will fall into a minimum of two of the seven key domains. The Solution Architect will perform a lead role for one or more of these domains; however it is important that the Solution Architect has knowledge around the other domains.
Domain 1) Data Centre Services, both Remote Services and Facilities
Domain 2) Microsoft Technologies, both for Data Centre and Desktop
Domain 3) Virtualisation, both for the Data Centre and Desktop
Domain 4) Collaboration / Messaging, using Microsoft technologies (MOSS, Exchange, OCS)
Domain 5) Servers and / or Storage, using multi-vendor or single vendor technologies, including supporting and enabling technologies (e.g. Symantec, Quest, Quantum, Xsigo)
Domain 6) Technology Consulting, around infrastructure direction and options. Includes knowledge of cost models and various deployment approaches
Domain 7) Unified communications, utilising my client and key partner components
The Solution Architect needs to demonstrate a good understanding of typical customer business and IT problems and how their domain technologies can address those business problems.
The Solution Architect should have broader knowledge than what is primarily in their Domain and should be a 'trusted advisor' both to the customer and to the sales force.
The Solution Architect will gather requirements from customers to then design an appropriate solution to meet these requirements. They may call upon other technical resources within the Organisation, but will lead the initiative to ensure that the key elements of the solution are cohesive and that the overall proposition is compelling.
Relevant industry experience in the relevant parts of the Symantec portfolio and associated accreditations are required together with the ability to create and deliver technology solution proposals and presentations. Excellent written and presentation skills are mandatory. Multiple scars and horror stories having learnt from where things have gone wrong.
The application deadline for this job has passed. Please
click here
to return to the jobs list.