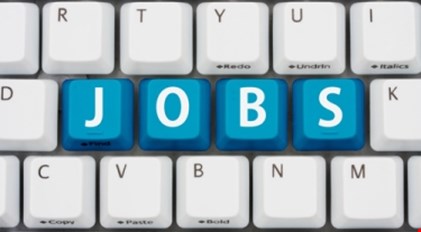 Location:
South West, England
Salary:
Deadline: 9/30/2014
Manage the Business Resilience and Crisis Management disciplines across the organisation to protect critical business processes and ensure the survival from the effects of major failures or disasters. Ensure that operational Business Continuity Plans are developed, maintained and regularly tested, and Recovery and Resolution Plans are maintained in accordance to regulatory requirements.
This role provides the framework, processes, plans and management capability to ensure that the appropriate measures are in place to recover from a major business affecting event. The event may be financial or operational in nature.

The Operating Environment And Context Of The Job

Business Resilience is a Company-wide requirement. The role, centred in Risk Management extends to all the functions and locations including major offices and the branch network. The job entails significant contributions to Group Business Resilience matters.

Principle Accountabilities

• Manage Business Continuity and Resilience Planning, developing a strategy to address critical business needs, and compliance with the BCM Program Standards. Seek to improve the way in which Business Resilience achieves its aims both internally and across the UK Group. Including delivery of innovative ideas/processes to meet changes within the business.
• Create BC Control Standards, design and maintain an effective Business Impact Analysis for the UK businesses that supports business areas identifying critical processes, interfaces, applications and recovery requirements. This to include producing a consolidated BIA.
• Where appropriate manage the Crisis Management and Incident Response teams, ensuring the impact of an event is fully understood and, when necessary, co-ordinate the recovery effort for major incidents, unusual events and emergencies. The Crisis Management Team will usually be made up of GEC members or their direct reports.
• Ensure that departmental Business Continuity recovery plans are regularly audited and maintained, in line with the BCM Program Standards. Maintain operational Command Centres. Design test scenarios, test objectives commensurate with standards and criticality of business areas. In liaison with outsource partners co-ordinate, facilitate and observe test exercises and capture findings, action plans and recommendations in detailed written reports. Establish an annual test schedule and ensure that Business Continuity Plans/teams are regularly tested, exercised and plans updated accordingly.
• Create and maintain a Recovery and Resolution Plan which provides a mechanism for early warning of financial stress to the CEO and GEC, and the associated management processes to the level required by the PRA. The Recovery Plan to include the identification of Critical Economic Functions, all necessary Early Warning Indicators, contingency plans, governance structures and processes and identify key stakeholders who are required to provide the content of the Recovery Plan (and who would manage aspects of it should it be required). The Resolution Plan to build on the Recovery Plan and include a 'Day 1 Handbook' at the level of detail required by the PRA.
• Provide a professional Business Resilience consultancy advice and education to key support personnel, business areas, projects and business partners. Support for customer bids, presenting Business Resilience arrangements to prospective clients as required by the business. Identify the Business Resilience risks associated with major developments, partnerships or changes in Business processes and ensure that plans are developed or enhanced to minimise these risks.
• Provide oversight of Business Resilience risks across the Group, its outsource partners and its subsidiaries and provide assurance reports to the Executive Risk Committee and Group's Board at least annually.
• Liaise and work with Business Resilience internal and external colleagues and drive improvements, consistency and alignment of standards through the appropriate Synergy Groups. This includes Liaising with Local Authorities, Emergency Services and neighbouring businesses to ensure that local plans and procedures are aligned.
• Primary interface to the FCA regarding BCM and primary contact for the tripartite secure web site and the FCA Key Contact Database.

Skills And Experience

• A minimum of 5 years experience in the Business Resilience Management to include extensive Business Continuity experience, and Disaster Recovery (DR) field.
• Experience of Recovery & Resolution Plans (RRP).
• Relevant Business Continuity Management qualifications.
• A detailed and up to date knowledge and understanding of Business Resilience, Recovery & Resolution and DR disciplines, standards and best practice.
• Good understanding of technical IT and facilities infrastructures.
• Excellent ability to liaise with colleagues at all levels including CEO and Board Members.
• Good presentation, communication and influencing skills.
• History of successful people management and team leadership skills.
• Detailed knowledge of FCA/PRA legislation and specifically BCM requirements.
• Ability to lead external professionals running specialist projects, including projects outside of specialist subject matter expertise.
• Excellent planning and organisational skills.
• Ability to manage sizeable projects (including resources and budget).
• Ability to demonstrate good budgetary control.
• Preferably a member of active Business Continuity groups (e.g. Survive, Business Continuity Institute (BCI), HM Emergency Planning).
The application deadline for this job has passed. Please
click here
to return to the jobs list.