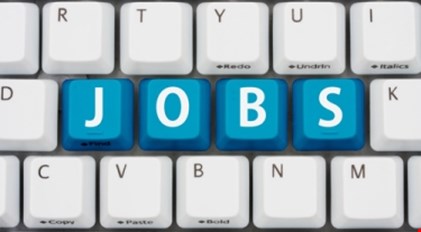 Location:
London, England
Salary:
Deadline: 9/30/2014
Established for over 200 years and operating from 37 offices in 27 different countries across Europe, the Americas, Asia and the Middle East
The Information Security department ensures the business is able to operate safely in a dynamic threat and technological environment by effectively managing the risks to its information assets. To achieve this aim the department contains teams responsible for IT Security, Information Risk Management, Access Control and the Information Security Change Programme.

Overview of role

The Information Security Programme Manager is an important role reporting to the Head of Information Security. Information Security encompasses cyber security, information risk management, access control, data protection and the Information Security Programme of change.
The Information Security Programme Manager role has been created to support the Head of Information Security in delivering a high profile control and cultural change agenda in this vital area through management of the Information Security Programme.
The range of responsibilities is as follows:
• Manage and drive delivery of all projects in the global Information Security Programme to ensure the business operates a comprehensive and effective defence against cyber threats
• Perform day to day project management across the Programme supported by subject matter specialists within Information Security and IT project managers and specialists where appropriate
• Maintain broad knowledge of advances in the Information Security industry including but not limited to role based access, secure software development, next generation network defences, data loss prevention and information risk management processes
• Carry out a high standard of stakeholder reporting to the Head of Information Security and the Information Security Steering Council.
• Develop, manage and support all internal and external delivery critical relationships as required to lead and sustain the security Programme as well as those determined by the portfolio of projects
• Represent Information Security in all change processes managing the department's interests and ensuring delivery against commitments.
• Communicate status, risk and issues across the security Programme and portfolio of initiatives and projects.
• Contribute to the development of Information Security approaches and to the adoption and deployment of emerging techniques and responses to threats

Essential Skills

• Experience of managing delivery of multiple projects or programmes in parallel
• Working knowledge of the financial services regulatory environment, information security standards and best practices
• Excellent communication, influencing and presentation skills
• Self driven to innovate and outperform expectations
• The ability to influence and drive change in a collaborative way.
• Able to work independently without supervision, collaborating, consulting and escalating appropriately.
• Strong stakeholder engagement and management skills, with the ability to connect and communicate at all levels across the Group, an integrator of people and processes.
• Demonstrate strong analytical skills with the capability to assess the information provided, and provide clear and appropriate direction based on this.
• Excellent communication and reporting skills, including the ability to simplify complex technical information into clear executable business intelligence.
• Knowledge of current technological trends and developments in the area of information security and risk management.
• Organised with a flexible approach to tasks and working hours

Desirable Skills

• Demonstrated experience in Information Security project delivery or in project delivery in IT or business functions
• Professional information security or risk qualification desirable e.g. CISM
The application deadline for this job has passed. Please
click here
to return to the jobs list.