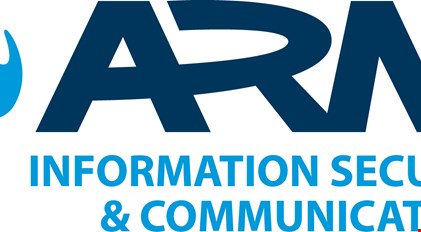 Location:
South East, England
Salary:
Deadline: 26/09/2014
My client is a leading Security solutions provider, seeking an IT Security consultant to provide Pre-sales and consultancy work to its Southern based clients , however UK wide travel may be required.
You will have 70/30 split towards client facing work, provide a range of technical security assistance and consultancy, 50/50 between pre-sales and technical capability across their security portfolio.
They are looking for an experienced, enthusiastic individual who can apply themselves across multiple disciplines including IT security consultancy, implementation, support and a range of other customer and vendor engagements.
Responsibility Highlights
• Provide a range of technical assistance to our Account Managers and customers
• Understand the portfolio and be capable of advising, scoping, installing, troubleshooting and supporting IT security configurations;
• Provide technical pre-sales assistance in client-facing meetings; undertake webinars and seminars to help describe the solutions
Technical Experience
• Successful candidates will have excellent TCP/IP networking skills;
• Be able to demonstrate knowledge with relevant certifications where appropriate for solutions including IPS, firewall technology, content security, SIEM solutions,
• Mobile device management systems and endpoint security technologies as well as be able to communicate well with customers to support our Account Managers in a technical pre-sales capacity
• Excellent TCP/IP networking skills
• Expert experience of multiple Check Point solutions
• Pre-sales experience
• A working knowledge of the Unix Operating System
• An understanding of other Operating Systems and platforms such as Microsoft, iOS and Virtual infrastructures such as VMWare/Hyper-V
• Knowledge and appropriate certifications on any of the following technologies: Firewalls, IDS, Content Scanners, SEIM
Candidates with experience with the following products will consider highly beneficial:
• Trustwave / Stonesoft / MobileIron / Swivel
• Portsys / McAfee/ RSA / LogRhythm
• Cisco IronPort / Cisco ScanSafe
• Tenable / Net consent

Personal Experience
o Ability to work remotely, UK-wide
o Must have UK driving license
o Ability to take a consultative approach to customer engagements
o Have a commercial awareness when dealing with IT security projects
o Demonstrate an understanding of the IT security market including vendors, resellers and distributors
o Dealing with customers and colleagues in a professional and friendly manner
o Ability to present to customers
o Maintaining and building relationships with customers
o Understand the challenges customers face when securing networks and services against Internet threats
o Attending customer site visits and/or conference calls as required
o Assisting sales team with defining customer requirements
o Taking responsibility as an experienced consultant to pick up the more difficult helpdesk cases and work towards resolution
o Maintaining and improving personal knowledge of technologies
o Maintaining performance when under stress, and managing time effectively through the application of organisation and planning skills
o Demonstrating commitment to delivering solutions within time and to a high level of customer satisfaction
o Attending training courses covering products and technologies
The application deadline for this job has passed. Please
click here
to return to the jobs list.