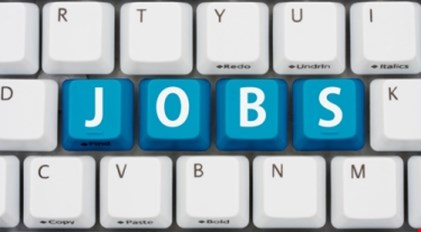 Employer:
Application Security Provider
Location:
South East, England
Salary:
Deadline: 9/26/2014
With pioneering solutions that improve the performance and operation of Java, dramatically increasing application density and delivering unparalleled protection against the seemingly endless gaps in Java's security model. This role represents a very rare opportunity to sell to a new hot market, a claim that is validated by Gartner, top tier consulting partners, top systems integration partners, and our Global 2000 customers, while taking advantage of an aggressive and uncapped commission plan with performance-based stock options.

Currently launching an exciting new Java Security Solution and as such will be seeking an Enterprise Sales Representative with experience and executive relationships selling to Enterprise clients. In this role, you will be selling complex solutions to the CISO and CIO teams in target verticals. The position is responsible for the development and performance of all sales activities in the UK.

As an Enterprise Sales Representative, you are responsible for developing solutions to address the client's business needs and delivering client value. You will be responsible for opportunity identification, forecasting, and sales execution and customer satisfaction. You are also responsible for developing and maintaining relationships with executives and influencers in the IT and Line-of-Business organizations in these accounts. You will work closely with the global leaders in enterprise consulting, to identify and acquire critical resources needed to develop the best solution for the client, while applying strategies and offerings, methods and models, to ensure world-class design and delivery.

Successful candidates will have sold enterprise wide security solutions that protect the entire enterprise AND they will have sold business, virtualization or infrastructure solutions. In both cases they MUST have a track record of multiple six-figure deals and be able to provide references at those clients to substantiate their value in those sales campaign.

Further Responsibilities:

• Develop a business plan and sales strategy for the market that measures attainment of sales goals and profitability
• Initiate and coordinate development of action plans to penetrate new markets
• Assist in the development and implementation of marketing plans as needed
• Introduce solutions to key buyers/influencers and establish trusted relationships
• Manage complex sales process, from initial meeting through procurement and contract signing
• Explain the value proposition through presentation, web-based, email, and verbal communications
• Track and report on all activities though the Salesforce sales automation system
• Manage pipeline and provide reliable forecast

Key Attributes:

• Trusted relationships with line of business, IT operations, and information security executives
• Ability to work in a fast paced, rapidly evolving, demanding environment
• Understanding of customer and market dynamics and requirements
• Willingness to travel and work in a global team of professionals
• Proven leadership and ability to drive sales
• Comfortable with complex sales processes and experience selling within matrix environments
• Experience with multi-million dollar deal sizes
• The Enterprise Sales Representative should have a demonstrable track record in developing a multi state region and should be able to organize, develop and execute against a business plan for the territory

Required:

• At least 5 years experience in Enterprise solution sales with direct access to CIO, CISO and their immediate reports.
• At least 5 years experience in a role working with computer platforms and related security exposure points
The application deadline for this job has passed. Please
click here
to return to the jobs list.