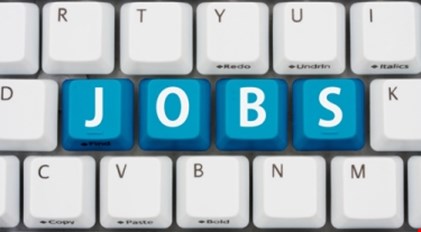 Location:
North East, England
Salary: Competitive
Deadline: 9/29/2014
Overview

Manages an Information Security team that research engineer, develop, implement, communicate, monitor, and maintain the information security (authentication, perimeter security, security & compliance tools, etc), & directory technology systems (software & hardware) and security policies / procedures. Utilizes in-depth technical / project knowledge and business requirements to design & direct secure solutions to meet customer / client needs while protecting the Bank's assets. Exercises independent judgment in methods, techniques, and evaluation criteria for obtaining results.

Details

The eDLP Analysis Team is responsible for initial analysis, monitoring and escalation of security events detected from data protection controls within a 24/5/365 "Follow the Sun" model
Opportunity to work for truly Global Information Security team within the North West of England underpinned by leading edge tools and processes and subject matter expertise
Role is part of an expanding team in the EMEA region and the successful candidate will be in a unique position to contribute to the growth of the team
The successful candidate will gain experience of operating in a technically complex, fast changing and dynamic environment. They will be exposed to various forms of threat including security breaches, intellectual property theft, insider trading, harassment, fraud and avoidance of security controls

Responsibilities

• EMEA liaison for Enterprise Data Loss Prevention (eDLP) control monitoring and analysis engagement and escalation
• Responsible for carrying out analysis of DLP controls and escalating it to appropriate teams for further actions
• Clear and concise communication and partnership of events through to remediation
• Working in tandem with the Cyber Security teams to support their initiatives and achieve Global Information Security (GIS) goals

Requirements

• Uses an understanding of common attacks, tactics, and detection tools to identify and prevent threats to the company network and digital infrastructure
• Demonstrates a commitment to learning and adjusts to changing demands and requirements
• Commits to meeting the expectations and requirements of external customers/clients and internal business partners
• Influences decisions and outcomes through effective communications (both in writing and when speaking) using clear, concise and simple language

Essential Skills

• Experience identifying threats and applying security controls to detect those users. Self-motivated individual willing to learn new skills and accomplish goals within a short timeframe. Ability to leverage technical skills to correlate data to streamline analysis process
• Familiarity with network systems, security vulnerabilities, exploits, attacks and malware
• Ability to work effectively with technical and non-technical business owners
• Understanding of vulnerabilities, exploitation, tools and techniques especially ArcSight (SIEM tool)
• Excellent Communication Skills
• Team Leadership/Man Management experience

Nice to have

• Experience detecting Insider Threats and placing controls within an organization to protect against these threats
• Certifications in CISSP, A+, CCNA, CCNP, EnCEP, SQL, Microsoft Office
• Proficiency in additional European language
The application deadline for this job has passed. Please
click here
to return to the jobs list.