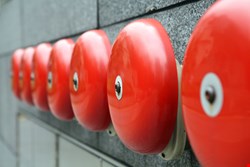 "The Government is keen to take views from information and communication businesses which are members of the UK Council for Child Internet Safety," says the Consultation Response Form. It is therefore not entirely clear from this whether the consultation is open to the public.
"The British government wants to make Internet service providers offer a filtered Internet to everyone, under the pretext of protecting children," explains Dr Monica Horten of IPtegrity. The government desire is that the consultation process is complete "in advance of the date by which the internet service provider (ISP) Code of Practice is due to be fully implemented in October 2012."
"The Government accepted the recommendation of the Bailey Review," says the associated consultation document, "that the information and communication industries should develop and introduce effective parental controls, with Government regulation if industry doesn't act thoroughly and swiftly enough." The suggestion from the Department of Education is that 'parental control' filtering should be automatic, with an 'opt-out' option for parents. "Adults who wanted these filters removed from their service would have to tell their ISP they wished to 'opt in' to these sites...", added Horten, because "evidence shows that giving 'default' answers like this tends to encourage more people to accept the suggested option, and most ISPs do this for things like virus protection, where there's an obvious benefit to ticking 'yes'."
Digital rights groups worry that such controls would inevitably lead to censorship. The Open Rights Group is operating a 'Stop opt-out "Adult" filtering' petition. "However well meaning, we know from our own research what happens when ISPs put blocks on the Internet", the group suggested. "Through accident or abuse, censorship leads to lots more content being blocked than originally intended."
The danger seen by Horten is one of accountability. If the government were to maintain the block list itself it would inevitably lead to accusations of political censorship. Government's preferred route in contentious areas is to contract out to third parties (such as the use of Atos Healthcare – taken down by Anonymous for 9.5 hours two days ago – to undertake its disability benefit checks). Thus the blocks become the responsibility of the ISPs.
But, says Horten, "The ISPs buy in the filters from commercial companies, who are not necessarily even in the UK. For example, one that I have traced is in the United States." She added: "The whole filtering system that the Department of Education is seeking to implement would therefore be an unaccountable set of diverse databases, managed by unknown people in unknown lands. The potential for abuse is high... Once it is in, the government will find it harder to prevent the filters covering many other aspects of our lives. It is a form of censorship."