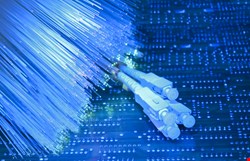 The government informed the company that they would not be able to participate in the NBN project, which aims to provide broadband connectivity to most Australian homes and business by 2020, because of cybersecurity concerns.
The Financial Review newspaper said in a report that Huawai wanted to participate in a multibillion-dollar tender to supply equipment to the NBN project but was blocked on the advice from the Australian Security Intelligence Organisation.
A spokeswoman for the country's Attorney-General Nicola Roxon told the newspaper: "As a strategic and significant government investment, we have a responsibility to do our utmost to protect [the NBN's] integrity and that of the information carried on it. This is consistent with the government's practice for ensuring the security and resilience of Australia's critical infrastructure more broadly."
The chief executive of Huawei, Ren Zhengfei, is a member of the People's Liberation Army, according to the newspaper. Huawei sources told the newspaper that the Chinese government would retaliate against Australia if the ban on the company's participation is not lifted.