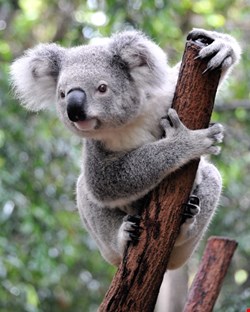 Details were reported by the New York Times on Saturday. The document itself, dated February 2013, is an NSA document produced by SUSLOC, the acronym for the N.S.A. office that handles liaisons with Australian intelligence. The Australian spy agency, then known as the the Defense Signals Directorate (DSD) but now known as the Australian Signals Directorate (ASD), had asked for NSA advice because of attorney/client privilege. The document states that the NSA OGC (general counsel) "provided clear guidance and DSD has been able to continue to cover the talks, providing highly useful intelligence for interested US customers."
This raises numerous questions. Legally, Indonesia is a valid target for the NSA because of the Bali bombing in 2002 and because it is home to several terrorist groups. Breach of attorney/client privilege is less clear. Last year the Supreme Court rebuffed (in a 5 to 4 decision) a challenge against warrantless wiretapping partly brought by lawyers who are increasingly worried about the difficulties in ensuring confidentiality in communication with clients.
"The lawyers contended that the law raised risks that required them to take costly measures, like traveling overseas to meet clients, to protect sensitive communications," notes NYT. "But the Supreme Court dismissed their fears as 'speculative.'" Those fears are clearly no longer 'speculative.'
A second concern is over the NSA's and the US administration's repeated assertions that it does not engage in economic espionage; or more specifically, if that happens, information is not passed to US companies for their economic advantage. Although this has been repeatedly challenged by the revelations of other Snowden documents, the phrase, "providing highly useful intelligence for interested US customers" adds additional doubt. It is unlikely that the NSA would describe itself as 'an interested customer;' clearly implying that the information would be useful to companies engaged in or concerned about the Indonesian/US trade discussions.
NYT quotes a response from NSA spokeswoman Vanee Vines. "A key part of the protections that apply to both U.S. persons and citizens of other countries is the mandate that information be in support of a valid foreign-intelligence requirement, and comply with U.S. attorney general-approved procedures to protect privacy rights." It is difficult to see, however, how a trade dispute involving a US law firm is a valid 'foreign intelligence requirement.'
These revelations come at the same time as US Secretary of State John Kerry is in Indonesia for meetings with Foreign Minister Marty Natalegawa. An Indonesian spokesman played down concern over the NSA's involvement, telling the Sydney Morning Herald "he was not concerned because the Indonesian government does not discuss secret information by phone."
He did, however, take a swipe at Australian prime minister Tony Abbott. Last year it was disclosed that Australia had tapped the the phones of Indonesian President Susilo Bambang Yudhoyono and his inner circle. ''Prime Minister Tony Abbott could apologise to President SBY the way Barack Obama did to Angela Merkel. We have asked for clarification over what Australia tapped but we haven't got a response so far,'' he said.