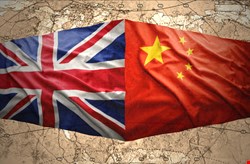 While on a trade visit to China, David Cameron asked the Chinese government to discuss cybersecurity. "The Prime Minister articulated his concerns over allegations of Chinese cyber hacking during talks with Li Keqiang, the Chinese premier, on the second day of his trade mission to the country," reports The Independent. "I think that a proper cyber dialogue between countries is necessary and I have raised this with the Chinese leadership - that we need to properly discuss these issues," said Cameron
But Britain has lost the moral high ground in such matters. A year ago the news was full of reports about actual and suspected Chinese cyber attacks against western business. "The Snowden revelations have, however, shifted much of the focus. In June," says The Independent, "the former CIA security contractor told a Chinese newspaper that the US has been hacking computers in China and Hong Kong for the last four years." Other revelations have included GCHQ's tapping of many of the world's fiber communications links, and its alleged hacking of the Belgian telecommunications company Belgacom.
Nevertheless, reports the Guardian, "It is understood that Cameron raised the issue of cybersecurity during a formal plenary session with his counterpart in Beijing on Monday. The prime minister said in Shanghai [Tuesday]: "I think that a proper cyber-dialogue between countries is necessary and I have raised this with the Chinese leadership -- that we need to properly discuss these issues. It is an issue of mutual concern and one that we should be discussing."
Meanwhile, in London the UK government is trying to stop the Guardian from openly discussing Britain's own cyber-espionage programs. Guardian editor Alan Rusbridger was yesterday questioned for an hour by the home affairs select committee. He said he felt that his newspaper was being intimidated, with pressure inconceivable in other countries. "They include prior restraint, they include a senior Whitehall official coming to see me to say: 'There has been enough debate now.' They include asking for the destruction of our disks. They include MPs calling for the police to prosecute the editor. So there are things that are inconceivable in the US."
The threat of prosecution is, however, real. In front of the same committee, assistant [police] commissioner Cressida Dick, who heads London's Specialist Operations unit, was asked if the Guardian was under investigation. She referred to the detention of David Miranda at Heathrow and said, "We will go where the evidence takes us."
According to Reuters, she "told lawmakers the police were looking to see whether any offences had been committed, following the brief detention in August of a man carrying data on behalf of a Guardian journalist." Dick said, "It appears possible once we look at the material that some people may have committed offences. We need to establish whether they have or they haven't."
Committee members were less reticent. The lawmakers put it to Rusbridger that he had committed an offense under Section 58A of the Terrorism Act, which says it is a crime to publish or communicate any information about members of the armed forces or intelligence services.
"It isn't only about what you've published, it's about what you've communicated. That is what amounts, or can amount, to a criminal offence," said committee member Michael Ellis.
Asked later by Ellis whether detectives were considering Section 58A offenses, Dick said: "Yes, indeed we are looking at that."