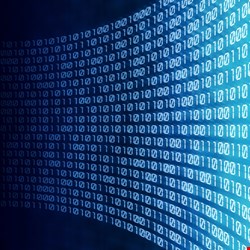 This week, IQT announced a partnership agreement with ReversingLabs to develop its commercial binary code analysis technology for identification of malware files.
ReversingLabs' TitaniumCore platform "removes executable protection and obfuscation in order to accelerate anti-malware analysis", IQT explained. "Its rich output of meta-data provides new information that can be mapped against ReversingLabs' comprehensive database of artifacts on over 100TB of Goodware and 30TB of malware files. The benefit of this technology is to enable security professionals to rapidly analyze 'unknown' threats regardless of the volume of incoming samples", it added.
"An important benefit of ReversingLabs' implementation as compared to existing solutions is that its static approach brings about extremely fast and secure in-depth analysis of unknown binaries that applies to binaries from any platform, firmware or chipset implementation", IQT noted.
Will Radosevich, vice president of the information and communication technologies practice at IQT, commented: "Our partnership with ReversingLabs will build on the company's success in the commercial market. ReversingLabs' TitaniumCore decomposition technology will provide advanced security solutions for our customers in the US intelligence community."