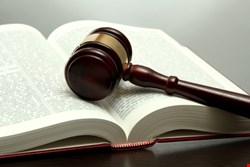 The FCC assumed authority over broadband providers in 2010 and imposed its open non-discriminatory rules that required equal access to all lawful content without restriction or tiered charges. It defined the providers as information service providers rather than telecommunications service providers – and that, it now seems, was a mistake. The court ruled that the FCC has no mandate over information providers.
On the basis of this ruling, broadband providers are now able to block content they wish to block, and charge more to different customers – a decision that worries net neutrality proponents. "We're disappointed that the court came to this conclusion", said Craig Aaron, president and CEO of Free Press. "Its ruling means that internet users will be pitted against the biggest phone and cable companies — and in the absence of any oversight, these companies can now block and discriminate against their customers' communications at will."
"The telcos absolutely do want to abuse things to effectively double charge both sides", warns Mike Masnick at TechDirt. "And that could clearly create significant issues with the basic end-to-end nature of the internet." The providers themselves have been quick to stress their commitment to an 'open internet' (as opposed to a 'neutral' internet); that is, they will not restrict access to the internet while remaining free to charge more for different services.
"Today's decision will not change consumers' ability to access and use the internet as they do now," Verizon's general counsel and executive vice president for public policy, Randal Milch, said in a statement. "Verizon has been and remains committed to the open internet which provides consumers with competitive choices and unblocked access to lawful websites and content when, where, and how they want. This will not change in light of the court's decision."
The FCC is now considering its next steps. Commissioner Jessica Rosenworcel said in a statement yesterday, "I support an open internet that drives innovation, experimentation, and economic growth. I am pleased that the D.C. Circuit recognized the Commission's authority to encourage the deployment of broadband infrastructure. I look forward to further studying the court's opinion and working with my colleagues to ensure that the great ecosystem the internet supports continues to create jobs, opportunity, and digital age prosperity."
It has four basic options: to accept the ruling, to appeal the ruling up to the Supreme Court, to seek additional authority from Congress – or simply to reclassify broadband providers as telecommunications providers rather than information providers. The court made it clear that the FCC retains authority over telecommunications providers.
It is the latter route that is most expected; but not universally welcomed. Jim Harper at the CATO Institute warned, "Do you want your internet service provider to operate like the water company or the electric company? Internet access services will be more like these leaden public utilities if the Federal Communications Commission tries one of the more likely workarounds to a D.C. Circuit Court decision today that restricts its authority to regulate."
He believes that net neutrality is a good idea but should not be a legal requirement. "Technology and markets surpassed any need for command-and-control regulation in this area long ago. But regulators don't give up power without a fight. To maintain power, the FCC may try to make internet service a public utility."
Net neutrality is a contentious and politically partisan issue, and will remain so. The problem for its proponents is not that they necessarily believe that telcos will use their powers to block lawful parts of the internet in response to lobbying from vested interests (such as the music industry), but that they could.