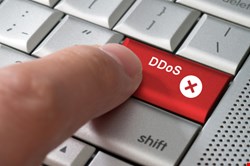 The largest fixed wireless broadband carrier in Australia, Cirrus Communications, suffered a major DDoS attack earlier this week which took out over half of its network.
On its
website
, the firm claims that: "a robust architecture, hundreds of transmission sites and the use of both fibre and microwave backhaul allows it [to] deliver high speeds with very high levels of uptime".
Cirrus Communications says it covers the ten largest population centres in Australia as well as several major regional centres, providing services mainly to business and government clients.
However, earlier this week over 50% of the network was down thanks to a DDoS attack,
The Register
reported.
By Wednesday,
CEO Eric Heyde
told the site that Cirrus was "close to full recovery", although he added that it was "too early to say where the attack came from".
Dave Larson, CTO of Corero Network Security, argued that wireless network providers are one of the most vulnerable targets for DDoS attacks.
"The sheer scale of their network Infrastructure and massive customer base presents an incredibly attractive attack surface because it allows multiple entry points and significant aggregate bandwidth for a damaging and disruptive DDoS attack," he explained.
"Without clear insight into where the attack came from, the attacks vectors utilised and proper tools for real-time analysis and mitigation, many wireless providers are simply un-armed to deal with these threats."
Darren Anstee, director of solutions architects at Arbor Networks, claimed that DNS servers, NAT gateways, load-balancers and firewalls can all be targeted by DDoS attacks, with a potentially high impact on customers.
"DDoS continues to be a significant issue for end-users and ISPs alike, and as we all become more and more dependent on Internet services, protecting the availability of those services has become critical," he added.
The first half of 2014 saw the largest number of volumetric DDoS attacks over 100 Gbps ever, according to data from Arbor Networks released recently.
The firm's Active Threat Level Analysis System (ATLAS) gathered data from over 290 ISPs and discovered 111 DDoS events over 100Gbps in the first six months of the year.
However, the average size of attack went down significantly in the second quarter compared to Q1 2014, it found.