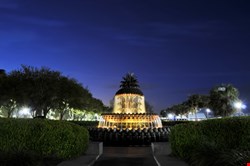 Christopher Lykes Jr., who was fired last week from the department, was arrested on Thursday for sending Medicaid patient information – including names, addresses, phones, birth dates and, for some, Medicaid ID numbers linked to social security numbers – to his personal email account, the Associated Press reported.
The newly created state Inspector General's Office discovered the theft when it began an investigation of Lykes for poor performance. Lykes was a project manager at the department.
In a statement, the department said that it is notifying the affected individuals and offering free identity theft protection services. Around 90% of the affected individuals live in Allendale, Bamberg, Barnwell, Lexington, Orangeburg, and Richland counties.
After discovering the theft, the department contacted the South Carolina Law Enforcement Division to investigate the incident and also informed other state and federal agencies.
"On behalf of the agency and the state of South Carolina, we sincerely apologize for this incident. We value your partnership in the Medicaid program, and appreciate your efforts to share this information with beneficiaries you serve", said Anthony Keck, the department's director.