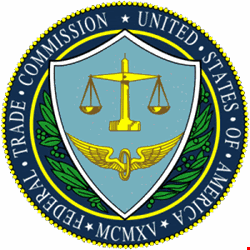 The 73-page FTC report, 'Protecting Consumer Privacy in an Era of Rapid Change', prods Congress to enact general privacy legislation, data security and breach notification legislation, and data broker legislation.
The FTC also lays out best practices for businesses to protect consumer privacy and give consumers greater control over the collection and use of their personal data.
The final report calls on companies handling consumer data to implement recommendations for protecting privacy, including privacy by design, simplified choice, and greater transparency.
Under privacy by design, the FTC advises companies to build in consumer privacy protections in developing their products. These include security for consumer data, limited collection and retention of such data, and procedures to promote data accuracy.
Simplified choice involves companies giving consumers the option to decide what information is shared about them and with whom. This should include a Do-Not-Track mechanism that would provide a simple way for consumers to control the tracking of their online activities.
To improve transparency, companies should disclose details about their collection and use of consumer information and provide consumers access to the data collected about them.
"If companies adopt our final recommendations for best practices – and many of them already have – they will be able to innovate and deliver creative new services that consumers can enjoy without sacrificing their privacy. We are confident that consumers will have an easy to use and effective Do Not Track option by the end of the year because companies are moving forward expeditiously to make it happen and because lawmakers will want to enact legislation if they don't", commented FTC Chairman Jon Leibowitz in releasing the report.