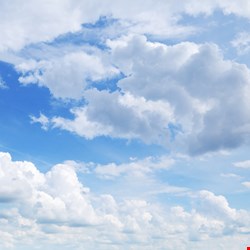 Known as rCloud, the service is aimed at small-to-mid-sized businesses and is, said the company, the first facility of its type on the market.
Purpose-built for VMware virtualized environments, rCloud is billed as addressing the shortcomings of existing business continuity and disaster recovery solutions for SMBs. With a simple user interface, Doyenz claims its new service restores virtual production server environments in less than 15 minutes, thanks to its automation of the recovery process.
According to the Seattle-based firm, as business data availability and security become increasingly important, IT departments of all sizes are preparing for unplanned disasters due to a failure in technology or human error. In an age of constant connectivity, both companies and their customers expect to not only have their information protected, but available at all times.
Prior to the release of rCloud, the company added that traditional disaster recovery services were out of reach for the SMB market largely due to cost and the support required to manage them. With the launch of rCloud, the firm said it is closing this gap by delivering a recovery solution that is easy to use and accessible from virtually any location via a web browser.
Eric Webster, the company's chief revenue officer, said that disaster recovery should never be left up to chance. "With rCloud, a company's IT department can instantly access their data and verify their application environments are replicated and ready for deployment if needed", he explained.
Doyenz rCloud is billed as including a ShadowProtect software agent for cloud-based disaster recovery of physical production environments. Pricing on the service starts at $1,000 per month, which includes a terabyte of protected storage on rCloud for data retention, failover/failback, data validation and lab usage.