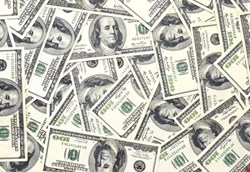 The costs from endpoint attacks include IT labor costs to recover from the attack; loss of organizational, customer, and employee data; and damage to brand, according to a survey of 1,425 organizations worldwide conducted by Applied Research for Symantec.
"If we look at the percentages of customers that had these type of losses, and how much they reported from these losses, and we multiply the two numbers, we get the $470,000 annually", explained Elisha Riedlinger, principal product manager at Symantec. "This is actually a pretty big deal. It is big enough to pay attention to", he told Infosecurity.
The survey defined an attack as virus, spam, denial-of-service attack, theft of information, fraud, or vandalism targeted at endpoints, such as a computer network, website, physical devices, as well as virtual servers and desktops.
In addition, the survey found that that top tier organizations fare better against endpoint attacks. They were 2.5 times less likely to have seen a large number of endpoint attacks in the past year, 3.5 times less likely to have experienced downtime, and had four times less downtime than other organizations (588 hours compared to 2,765 hours).
Symantec defined a top tier organization as one that "had deployed more comprehensive security technologies and practices." So by definition, top tier organizations had taken more measures to protect the security of their endpoints.
Among the top tier organizations, nearly 100% indicated that they keep their endpoints, including virtual and physical servers, virtual and physical desktops, laptops/netbooks, and mobile devices, somewhat or completely updated with current operating system and application updates through the entire organization.
These companies have deployed virus and spyware protection across nearly all of their virtual and physical endpoints, as well as firewall protection, intrusion prevention systems, and tools to prevent unauthorized copying of data to and from peripheral devices such as USB drives. Finally, 99% of these top tier organizations provide some form of employee security training, with 82% doing so at least once a year.
To reduce the risks of successful endpoint attacks, Riedlinger recommends that organizations assess the risk (assess data), minimize the risk (develop multilayer security approach), educate employees, and be proposed (prepare and practice an incident response plan).
"There is not a single solution that will prevent all attacks. But we believe with a multilayered strategy, organizations can strengthen their endpoint security posture", he said. "Companies that implement best practices are the companies that fare better" regarding endpoint security, he added.