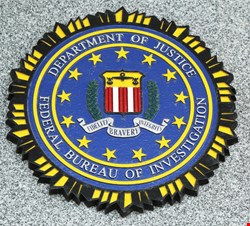 The VERIS database, a collection of incident data currently drawn from the Verizon Data Breach Investigation Report (DBIR), is available to anyone. The new FBI portal, dubbed iGuardian, is currently available to the 58,000 companies that comprise the FBI's InfraGard network.
"Speaking at the AFCEA Global Intelligence Forum in Washington", reported the Federal Times, "McFeely [executive assistant director for the FBI's criminal, cyber, response and services branch] said companies will use a standard form to report cyber incidents via an Internet portal." He added, "the success of the rollout will determine how the FBI proceeds in making the system available to other companies."
The question, however, is why does the FBI need its own subscriber-limited incident reporting and sharing scheme, when there is an alternative already freely available to everyone?
Neira Jones, a partner at financial consultancy Accourt (and former director of payment security and fraud at Barclaycard), is puzzled. Note that VERIS is the Vocabulary for Event Recording and Incident Sharing, developed and owned by Verizon and used to compile the Verizon DBIR. "All of the following US bodies already use VERIS because they all contribute to the Verizon DBIR," Jones told Infosecurity: "ICS-CERT, NCCIC, US-CERT and the US Secret Service."
And what they all have in common, she added, is that they are all part of the Department of Homeland Security. "Now, I'm no expert in US governmental matters (and it's a bit of a maze for the non-initiated), but I understand that Homeland Security and the FBI cooperate. So the logical conclusion would be that the FBI portal would in fact be based on VERIS – in which case, happy days!"
But if not, why not, since there is already worldwide cooperation on VERIS? "It would seem a shame to have two frameworks competing, and it makes it hard for cooperation if the same organizations have to report in different ways." Nevertheless, she added, "intelligence sharing, in whatever form, is always a good thing to combat crime and there should definitely be more worldwide cooperation."