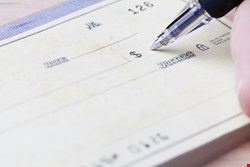 The refunds, which total more than $8 million, are the result of settlements with Innovative Marketing and other parties of FTC scareware complaints filed in 2008.
In the complaints, the consumer protection agency charged that the companies "used deceptive ads to trick consumers into thinking their computers were infected with viruses or spyware, and then sold them software programs such as Winfixer, Drive Cleaner, and XP Antivirus to 'fix' their non-existent problem."
The average check is for a modest $20, although the amounts vary depending on individual loss from the scareware. The FTC said that consumers have 60 days to cash the checks.
As Infosecurity reported earlier this month, the scareware industry is making a comeback after declining earlier this year in response to an international crackdown, according to figures compiled by Enigma Software.
In June, twelve countries participated in the crackdown on scareware, shutting down two crime rings that caused more than $72 million in losses to over 900,000 people.
However, worldwide traffic of scareware increased in the fall, reaching a peak around Thanksgiving, said Alvin Estevez with Enigma Software. "We are really seeing a lot of this rogue anti-virus program coming back stronger than ever", he added.