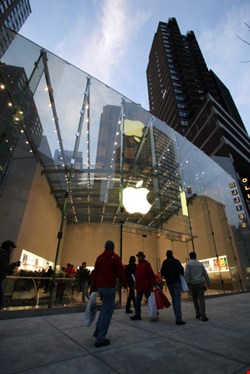 Swagg exploited an unpatched Internet Explorer vulnerability to steal the sensitive information from the company's servers, which it the posted on Pastebin and PirateBay.
"So Foxconn thinks they got 'em some swagger because they work with the Big Boys from Intel, Microsoft, IBM, and Apple? Fool, You don't know what swagger is. They say you got your employees all worked up, committing suicide 'n stuff. They say you hire chinese workers 'cause you think the taiwanese are elite. We got somethin' served up good...real good. Your not gonna' know what hit you by the time you finish this release. Your company gonna' crumble, and you deserve it", the hackers wrote in a Pastebin posting.
The reference to workers committing suicide relates to reports that the company has poor working conditions that lead to worker suicides.
However, Swagg said it did not hack Foxconn over the poor working conditions or because it is an iPhone manufacturer, but just for the "hilarity that ensues when compromising and destroying an infrastructure."
The validity of the login credentials posted by Swagg was verified by 9to5 Mac, which was able to login into more than one Foxconn server. However, the company subsequently shutdown the servers.