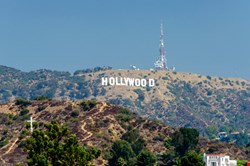 The belief, outlined in a paper expected to be published within the next couple of weeks, is that China is likely to disrupt Hollywood both to protect its own movie industry and to inhibit the release of counter-cultural 'propaganda'.
The paper is titled 'Hacking Hollywood: a Not So Entertaining Reality', and has been produced by FireEye (which recently took over Mandiant, best known for its 'expose' on APT1's ties to the Chinese government). "China," it warns, "considers cultural influence a critical political tool, both domestically and internationally."
The suggestion, then, is that China would like to limit the impact of Hollywood's Western propaganda on its own people, while protecting the influence of its own movie industry. Propaganda as entertainment is not a new accusation levied against Hollywood – Iran has long accused it of being a Jewish propaganda machine. China, however, has a much larger and more sophisticated cyber army.
Specifically, FireEye expects China to target Hollywood for two reasons: economic (by using cyber-espionage "to acquire advanced technologies, expertise, ideas, and negotiation information" to protect and bolster its own industry), and political ("to protect its political interests by controlling the media, [and] influencing opinion through suppression of dissent").
FireEye believes the process has already started. "In one case, we [more specifically, Mandiant] determined that the threat group APT1 (otherwise known as the 2nd People's Liberation Army General Staff Department's 3rd Department, or 'Unit 61398') hacked into a leading U.S. entertainment conglomerate that produces and distributes creative properties worldwide. The group stole company business leadership's emails, which contained valuable business intelligence regarding ongoing negotiations between the company and China on major new investments and expansion into the country."
It also points to the experience of a small US film team working on a documentary about Tibet called State of Control. "Persistent cyber disruptions over their course of development plagued efforts and reportedly included cell phone surveillance, exploited laptops, data destruction and website malfunctions." The New York Times experienced similar cyber intrusions – which it suggested were of Chinese origin – coinciding with the publication of reports on corruption within China.
FireEye believes that Hollywood should prepare for three separate types of targeting from China. Economic, where attackers will seek to both learn from and disrupt Hollywood productions; political, where China will undertake "reconnaissance on individuals and entities" engaged in content that challenges China's view of the world; and insider threats.
"Given the open nature of Hollywood and the entertainment industry," it warns, "we believe there is a high probability that insiders will play active roles in information collection on the economic and political interests of China's authorities."