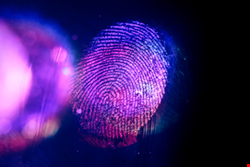 The volume of identity fraud incidents last year was barely changed from an all-time high recorded in 2021, with Google Voice accounts the most popular target, according to the Identity Theft Resource Center (ITRC).
The non-profit compiled its second annual 2022 Trends in Identity Report from consumer complaints it received during the year.
These numbered 14,817, less than 1% fewer than the 14,947 complaints recorded the year before.
Read more on identity theft: Near-Record Year for US Data Breaches in 2022.
Over half (55%) of cases were related to compromised credentials and 40% to misused credentials. In fact, last year 80% of identity compromises involved the use of stolen credentials as part of a scam, up from 77% the previous year.
The majority (61%) of compromised identity cases were linked to Google Voice scams. These attacks usually take place on online marketplaces, with fraudsters posing as buyers or sellers. They typically persuade victims to share a Google Voice verification code with them, which is then used to create a new Google Voice account that is quickly put to work scamming other people.
"The ITRC has received reports of people selling puppies, looking for lost pets and renting out rooms getting calls asking to provide the Google Voice verification code to prove they are legitimate," the non-profit warned in a February alert.
The majority of identity misuse incidents (61%) were related to account takeovers, with a third (32%) defined as new account creation attacks.
Social media accounts comprised nearly three-quarters (72%) of "non-governmental/financial account" abuse. In addition, around 30% of account takeover and 62% of new account creation scams impacted financial accounts, such as bank and credit card accounts, the report claimed.
Driver's license accounts are also coming under increasing scrutiny from identity thieves. They now comprise 15% of government account misuse/takeover incidents, up from 4% in 2021.
"One thing that has not changed is that there are too many victims of these crimes and too few resources to help them," argued ITRC president, Eva Velasquez.
"The recent Presidential Planning Document released by the White House highlights the need for government agencies and non-profits like the ITRC to work together to help victims who don't know what to do next. We look forward to working with our nation's leaders to bring the vision of improved services for identity crime victims to reality."