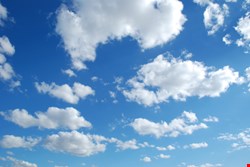 In a blog post yesterday, Imperva pointed out that Gartner expects global cloud spending to rise from $155 billion this year to $210 billion in 2016, with the result that "cloud deployment is significantly increasing security and compliance risk because security solutions have not kept up – leaving high value assets seriously exposed."
This opens a major opportunity for security firms, and explains two of Imperva's new acquisitions of Skyfence and Incapsula. "On premise corporate applications are being replaced by Software as a Service (SaaS) offerings," says the posting. "We will address this via our just announced Skyfence acquisition."
It goes on to point out that business applications aren't the only thing migrating to the cloud: "many want to deploy security this way as well. That is where our soon-to-be-fully owned subsidiary Incapsula comes into play, offering cloud based web application firewall, DDoS protection, content delivery, and load balancing."
"Our acquisition strategy for Skyfence and Incapsula are very similar," explains Imperva's CEO Shlomo Kramer. "We seeded Incapsula four years ago because we recognized that cloud delivery would change the web application security landscape."
But, "moving applications and data off-premises causes new and very significant risk exposure for organizations," added Mark Kraynak, senior vice president of worldwide marketing. "The strategy we are unveiling today comprehensively addresses the dangerous security gaps raised by the move to the cloud."
In this strategy, Skyfence will provide visibility and control over corporate use of SaaS operations, protecting data and providing compliance. Incapsula, however, provides security for external-facing production applications like online banking, online gaming and retail applications.
The purchase of Tomium, however, is different. "The Tomium asset acquisition is not part of the cloud strategy," Imperva's CTO Amichai Shulman told Infosecurity, "but rather our way to strengthen our execution on the other end of the spectrum – legacy systems and mainframe computers."
Dan Hoffman, director of product management at Tomium explained, "We have been working closely with Imperva since 2010 and we are thrilled to join the team. We look forward to accelerating our development of new products and natively integrating z/OS security data into Imperva's SecureSphere."
The Tomium acquisition was done now and included with the other acquisitions simply to get it done, said Shulman. "We focused our efforts to complete all these steps in a way that leaves the rest of the year for executing on the subject matter rather than on the acquisition process itself," he told Infosecurity.