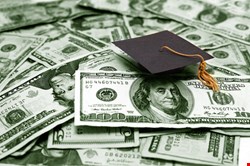 "Veterans have performed tasks in the military that, with additional training, can lead to successful cyber and information security careers," said Booz Allen Principal Tony Urbanovich, a member of the scholarship application review committee, in announcing the winners. "Servicemen and women transitioning to the civilian workforce represent a large cohort of motivated professionals with admirable core values. Booz Allen is proud to partner with the (ISC)² Foundation to support our veterans and our industry."
2013 USA Cyber Warrior Scholarship recipients include: Brian Eighmey, Temecula, Calif.; Bryan Johnson, Midvale, Utah; Regina Porter, Chesapeake, Va.; Jacob Schreiber, Owens Cross Roads, Ala.; Eric Shaver II, Crossville, Tenn.; and Jacobo Soriano, Fayetteville, N.C.

The Cyber Warrior Scholarship program, designed to ease veterans' transition back to the civilian workforce, underwrites all the expenses associated with the pursuit of one of four (ISC)² cyber certifications – to include training, textbooks, mobile study materials, certification testing and the first year of certification maintenance fees.
Awardees will earn one of the following certifications: the Certified Information Systems Security Professional (CISSP), Certified Secure Software Lifecycle Professional (CSSLP), Certified Authorization Professional (CAP) or Systems Security Certified Practitioner (SSCP or Associate of (ISC)²).

"The 2013 (ISC)² Global Information Security Workforce Study, conducted by Frost & Sullivan in partnership with the (ISC)² Foundation and Booz Allen, revealed a significant widening of the gap between demand for and supply of cyber security workers," said Julie Peeler, director of the (ISC)² Foundation, in announcing the winners.
That study showed the top five skill sets lacking in the market today are security analyst, security engineer with skills in planning/design or application, security auditor and security architect – a fact that has far-ranging consequences.
"There is an apparent skills shortage in terms of the number of people that are required to actually provide advice and guidance on information security," said John Colley, a managing director EMEA at (ISC)². "That's having a negative impact in a number of areas. "
First of all, it's impacting on the workforce itself – 71% said they felt under strain because they don't have enough staff in place. That shortage in turn is affecting the company, having a direct effect on the number of breaches and the company's ability to respond to incidents. And finally, according to 47% of respondents, that inability then has a direct effect on the organization's customers.
"US veterans who are returning to the civilian workforce provide a viable pool of motivated, intelligent professionals with a solid work ethic. The scholarship opens doors for individual veterans while at the same time helps to fill the collective gap in the workforce," said Peeler.