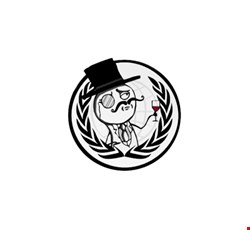 A group calling themselves LulzSecReborn has posted names, usernames, passwords, and emails of 170,937 accounts on MilitarySingles.com on Pastebin as part of the group's Operation Digiturk.
In response to a query by the Office of Inadequate Security, ESingles, the parent company of MilitarySingles.com, said that there is "no actual evidence that MilitarySingles.com was hacked and it is possible that the Tweet from Operation Digiturk is simply a false claim."
To which LulzSec Reborn responded: "Stupid Administrator: 'There is no evidence MilitarySingles is hacked'. Well guess what?" The Twitter response includes a link to a site with no information but a rousing rendition of "Yo Ho Ho and a Bottle of Rum."
However, a previous LulzSec Reborn tweet does include the link to the MilitarySingles.com information on the Pastebin site.
Commenting on the breach, the Office of Inadequate Security said: "If you know a member of the military who uses or has used the site, do them a favor and suggest they change their password on any site where they may have reused it – including their mil.gov email account."