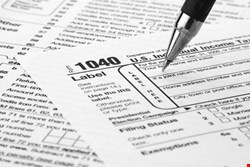 The police were called to Whitehaven offices of Mo' Money Taxes after receiving reports from witnesses that three open dumpsters contained tax documents, some dating back to 2005, according to a report by ABC24 News. The documents contained customers' social security numbers, driver's licenses, phone numbers, and addresses.
The owner of the Mo' Money Taxes, Markey Granberry, said that the lease on the office had ended and that the building's landlord put the records in the dumpster.
In a statement, the company said: "Mo' Money Taxes had already given notice to the leasing manager of their office that they would be vacating on Saturday, February 11, 2012. They took out large furniture items, and other personal items. All of their staff was instructed to leave any files in the location. Their office manager was also instructed to arrange for Shred-It services to arrive at the location, on Monday, February 13, 2012, to properly shred all documents. At no time did anyone involved with the Mo' Money Taxes throw any boxes of personal, client information outside of the office. All parties at Mo' Money Taxes are under the impression that the leasing company must have ordered a clean out of our former office space before our contracted services with Shred It could arrive."
The Internal Revenue Service told ABC24 News that the matter was being investigated by the Treasury's Inspector General. Mo' Money Taxes has around 300 offices in 17 states.