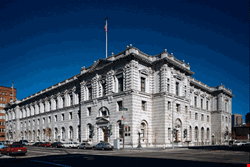 In 2007 an FBI special agent logged onto the LimeWire P2P service for routine monitoring of child pornography tracking. According the Court's brief, the agent identified several files on Borowy's computer that were known to contain child pornography. The agent subsequently downloaded the files from the P2P service and was able to confirm the illegal nature of the contents.
Borowy claimed that he installed a version of LimeWire that prohibits other P2P users from downloading or viewing files on his computer. At the time, Borowy believed that this feature was engaged, therefore providing him with "a reasonable expectation of privacy in the files."
But, as the FBI confirmed, no such feature was employed, and the FBI agent was able to download and view the files through the P2P service, which led to a subsequent search warrant for Borowy's home, including his laptop computer. This search uncovered better than 600 images of child porn, in addition to 75 videos.
The Appeals Court, based on precedent, noted in its opinion that an illegal government search is executed "only if it violates a reasonable expectation of privacy." The Court balked at Borowy's claim of privacy, indicating that his intent to block the files from public access did not amount to a reasonable expectation, especially "in the face of such widespread public access." Absent this expectation, the Court ruled that the FBI's search for and downloading of the files on the P2P site did not violate the fourth amendment.