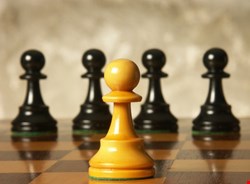 The cooperation is part of an effort by the US government to help banks and other financial firms protect themselves against cyberattacks, according to interviews with US officials, security experts, and defense industry executives contacted by Reuters.
NSA, the Department of Defense's (DoD) arm that collects intelligence overseas, is providing financial firms with its intelligence as well as technical expertise to fend off attacks, the report noted.
The FBI has also been providing intelligence to banks on domestic hackers as well as conducting investigations into cybercriminals targeting financial institutions.
While government and private sector security sources were reluctant to discuss specific lines of investigations with Reuters, they painted worst-case scenarios of hackers getting inside a bank's network to disable trading systems for stocks, bonds and currencies, trigger flash crashes, initiate large transfers of funds, or turn off all ATM machines.
The DoD has been engaged in a similar program with the US defense industry. For the Defense Industrial Base (DIB) Cyber Pilot program, which was launched in May in partnership with the Department of Homeland Security, the DoD initially shared classified threat intelligence with 20 defense contractors and their commercial internet service providers, as well as information on how to employ the intelligence in network defense. The pilot was expanded to include the entire US defense industrial base in August.