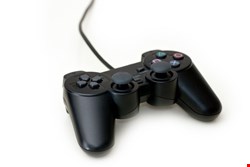 It is unclear whether the settlement has anything to do with the sustained distributed denial of service (DDoS) attacks on various Sony websites last week, nor whether the Anonymous hacktivist group will still go ahead with the second stage of its campaign of boycotting Sony's stores.
However, apparently as part of the settlement, Sony has made it clear that Hotz was not associated with the DDoS attacks.
According to the Tech Buzz Examiner, an agreement in principle between both parties was worked out at the end of March. This pre-dated the DDoS attacks on Sony's websites, Infosecurity notes.
The news wire said that the settlement involves Hotz agreeing to a permanent injunction against publishing any jailbreaking code for the PS3 and in return, he avoids having to make any admissions.
"Sony managed to win several points in the case, including the ability to gain access to the IP addresses of visitors to Hotz' site or the YouTube video post, whether or not they had helped create the jailbreak and without knowledge of whether the visitor even used it", notes the news wire.
The access to the IP addresses of visitors has not gone down well with some Anonymous supporters and postings on some forums suggest that the settlement with Hotz may actually make things worse in the electronic battle with the hacktivist group.
As reported previously, Sony expressed its unhappiness over the public way in which Hotz had cracked the PS3 games console, and posted a 'how to' video on his website.
The case has overtones of Microsoft's initial public dismay and threats of legal action when code crackers started modifying its Kinect Xbox add-on soon after its release last November.
That IPR disagreement ended after Microsoft CEO Steve Ballmer declared his support for the Kinect crackers and promised a developer kit for them at the start of 2011.
Sony's disagreement with the PS3 cracking community went further, however, with the entertainment giant likening the process to jailbreaking on the iPhone and claiming that it fostered piracy.