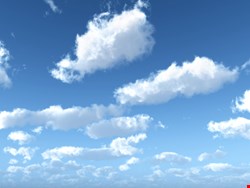 At November's 2012 Cloud Security Alliance Congress held at Orlando, Lieberman Software questioned attending IT professionals about their attitude toward and trust in the cloud – and got a conflicted response. Eighty-six percent of the survey respondents think that their organization's cloud deployment has been successful, and 56% think that their move to cloud services has saved their organization money.
But at the same time, 86% of the respondents choose to keep their more sensitive data on their organization's network, rather than the cloud; while 51% do not trust their personal data to the cloud.
The results, commented Philip Lieberman, president and CEO of Lieberman Software, "highlight the challenge that companies face. We can see that cloud deployments have delivered significant benefits for many organizations, but there are still some very real security concerns. The fact that so many of the people we spoke with don't trust any of their personal data to the cloud, shows just how deep rooted these concerns are."
At the personal level, views seem similar to that of Kenneth Goldsmith, an American poet and founding editor of UbuWeb (a digital storehouse for avant garde art): "I love the idea of the cloud, but I hate the reality of it. The reality of it is nothing like what's been promised to us. Trusting the cloud is a mistake: it's too centralized, too easily blocked, too easily controlled. And it's privatized, owned, and administrated by someone other than you."
Fourty-eight percent of Lieberman's respondents, who said the thought of government or legal action deters them from keeping data in the cloud, seem to agree with this. With company data, the worry may be over regulatory concerns such as the EU's Data Protection controls; but at the personal level it is fear of data theft and loss of access to that data.
Lieberman believes it is down to the cloud providers to build faith and confidence. "Cloud service providers need to demonstrate how seriously they take security and the lengths they are going to in order to safeguard sensitive data from access by unauthorized individuals," he suggested. Meanwhile, however, the general perception seems to be that the cloud offers financial savings to the company, but is not yet to be trusted with personal or sensitive data.