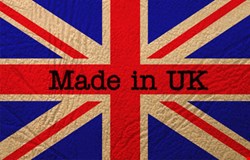 Soon after Lyceum acquired Clearswift, a company with a vision centred around protecting business critical information, a management 'overthrow' was ordered. It was then that Heath Davies and Guy Bunker were hired, joining the company on the same day.
Bunker, previous senior director at Symantec, and Davies, with a strong history in building and selling companies, were both attracted to Clearswift's technology, which Bunker declared "the best in its space."
While both admit that the company had somewhat lost its place in a "crowded and commoditised market place, lacking thought leadership and direction", Bunker insists that the fundamental technology remained the company's selling point. "When I say technology, I don't mean product", Bunker clarified. "Our deep content inspection is what we do best and what sets us apart."
Davies is impressed with Lyceum's commitment to investing in Clearswift, both organically and through inorganic growth. He refers to the two acquisitions that Clearswift has made in the past year, Jedda and Microdasys.
The Jedda acquisition was made to patch gaps in Clearswift's deep content inspection tool, get it to market as quickly as possible, and extend the content aware network DLP.
The second acquisition, Microdasys - web traffic protection technology - was more a strategic move. "We acquired it for protection. We didn't want anyone else buying it and then not working with us", he said.
Heath also reveals that he is currently looking at a third acquisition, which will be "a complete transformation play for the company." Heath insists that past – and future - acquisitions are all to "provide strategic value – and must link to the core of what we do. We're on a trajectory to meet the way business is changing".
When questioned about Clearswift's pattern of acquiring rather than innovating organically, Heath put it down to "time constraints and pressures. Technology companies need to remain relevant, and continue to morph and change it to ensure relevance. Acquisition is quicker than doing this organically."
Bunker added that whilst acquisition is a significant part of the company's strategy, it handles the process in a different way to many of its competitors. "We didn't want to go down the Symantec route of the acquired technology sitting as a wart. Any acquisition we make has to talk to our offering and play into information governance."
'Remaining relevant' becomes increasingly challenging as information security challenges evolve at such a fast pace. One of the greatest challenges at present, said Bunker, is the prevalence of the insider threat: "There are more threats inside the business than outside of it".
The decreasing lack of trust in the cloud and cloud suppliers following the Snowden leaks is also a trend which can't be ignored, said Bunker. "People are asking European countries about moving data out of the cloud and back on premise. The more the press talk about the leaks, the more people fear the cloud."
Bunker predicts that this trend will eventually reverse and the "cloud will come back, but with more security on the client side."