£5000 vouchers may be a big step in the right direction but more needs to be done to incentivize SMBs to invest in their cybersecurity, says Corey Nachreiner
Under the UK Government's new £1m cybersecurity innovation vouchers scheme, micro-, small- and medium-sized businesses will be offered up to £5000 worth of vouchers for advice on how to boost their cybersecurity and protect their valuable intellectual property from prying eyes.
Given the major headlines over the past year, whether it is Sony or JP Morgan, it would be easy to assume that cyber-criminals only prioritize big multinational organizations over the likes of smaller businesses. Whilst these larger corporations are undeniably under constant threat from attack, headlines tend to distract from the threats facing the growing businesses who characteristically have more vulnerable systems and highly prized intellectual property.
This is reflected in the level of confidence many small businesses have assumed when it comes to cybersecurity. According to a survey by Zurich Insurance Group, this constant threat is seen as less of a danger than a natural disaster or fire damage, with only 6.9% of small- to medium-sized businesses in Europe citing cybercrime as the biggest risk to their company.
"The smaller budget of SMBs greatly limits their security spending"
In reality, cyber-attacks are happening to large and small businesses alike. A 2014 survey by the Federation of Small Businesses proved that over half of SMBs in the UK have been victimized by cyber-attack. It is these businesses the government is looking to aid with the free provision of cybersecurity advice.
A Prime Target
A lack of visibility constitutes a large part of what makes SMBs such prime targets. Attempting to hack large businesses quickly grabs the attention of law enforcement and government agencies and is often well documented by the media. Attacking smaller businesses, on the other hand, allows hackers to operate largely under the radar whilst still wreaking enormous damage.
But it's not just the assets held by SMBs that are attracting malicious actors. These new vouchers must also address a growing supply-chain risk. For the ambitious hacker, successfully breaching the defenses of a high street shop isn't necessarily an end goal; it could simply provide a route to much bigger rewards. By infiltrating the network of a smaller supply-chain partner, experienced cyber-criminals can gain back-door access to the larger company's systems, bypassing the robust defenses they have elsewhere in the network.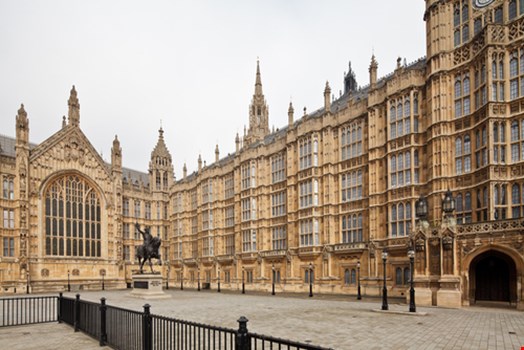 Despite hacks like the Target breach demonstrating the effectiveness of this strategy, small firms actually cut their security spending by 20% in 2014, compared to a 5% increase in security investments by larger companies. It's clear then that the news stories alone aren't enough to adjust the course many small businesses are firmly set on when it comes to cybersecurity.
Is it Enough?
Offering financial incentives to promote security amongst small businesses is certainly the right strategy for the government to have adopted. The smaller budget of SMBs greatly limits their security spending when compared to larger enterprises, resulting in more vulnerabilities. In addition to this, internal security expertise is quite expensive, meaning these susceptible companies often aren't able to seek the guidance needed to safeguard themselves from enterprise-scale attacks.
In this way, the £5000 grant for consultation will offer SMBs the opportunity to hire an external security consultant, which goes some way towards addressing ongoing problems in their security system. However, the grant will not cover the cost of implementing all the security controls and changes that consultant recommends.
Looking more towards the future of this scheme and others with similar goals of improving the resilience of corporate networks, it will be important for public bodies to realize funding also needs to deliver on a more direct level. Offering advice on the Cyber Kill Chain is all well and good but it still cannot offer the defense-in-depth that will ultimately give them the chance to defend their network right until the very last stage of an attack.
Pairing a campaign to improve understanding and cyber-strategy among small business leaders with a financial incentive scheme for adopting the right controls and solutions will give both small businesses and, through their supply-chain, big businesses, a better chance at avoiding the headlines.
---
About the Author
Corey Nachreiner is chief technology officer at WatchGuard Technologies. He has operated at the frontline of cybersecurity for 16 years, and for nearly a decade has been evaluating and making accurate predictions about information security trends. As an authority on network security and internationally quoted commentator, his expertise and ability to dissect complex security topics make him a sought-after speaker at forums such as Gartner, Infosecurity Europe and RSA