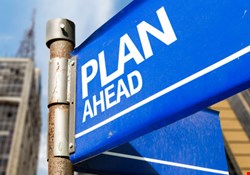 I've been attending Infosecurity Europe for nearly a quarter of a century now. Over that time, visitor numbers have swelled to over 15,000, locations have changed and its reputation has grown as the region's number one cybersecurity show. Yet with just three days, a jam-packed conference program and a giant venue to navigate, it can seem like a daunting prospect for the uninitiated.
It pays to take time out to plan ahead and work out which areas you want to focus your visit on.
Setting Yourself Up for Success
First things first, how are you going to get there? This will be easier than in previous years, thanks to the opening of the Elizabeth Line, but it pays to work out logistics beforehand. Pre-event preparation will also depend on what you want from the show. For many, the focus will be on the speaker program.
To make things easier, there are several streams covering areas such as strategy, innovation, insight, tactics, startups, new technologies and more. Although the event organizers try to weed out overtly commercial content, it still pays to seek out presentations more likely to feature thought-provoking discussions than thinly veiled vendor pitches. Panel discussions are usually a safe bet for lively, well-rounded debates.
Finding the New
So what can we expect this year? AI will again be at the forefront of conversations, focusing on the opportunities and threats posed by generative AI and large language models, aka ChatGPT-style technology. Much has been made of the potentially democratizing impact the technology could have for cyber-criminals. It's certainly true that threat actors are already using these tools to assess the effectiveness of malvertising campaigns, among other things.
But there are also plenty of benefits for the security community. GPT-based tools could help threat intelligence professionals by sifting through large volumes of content from code repositories, intelligence feeds, and databases of indicators of compromise (IoCs) more quickly and cost-effectively. This could free up the time of in-demand cyber professionals to work on higher-value tasks.
There will no doubt also be talk of how AI deepfakes are changing the game for threat actors. The appearance of service-based offerings for voice cloning technology should be a wake-up call for the industry. It could have an impact way beyond business email compromise (BEC) and fraud such as vishing and call-back scams – to potential manipulation of voters ahead of elections.
We're also likely to hear much about cyber-warfare and lessons learned from the past year of online and kinetic conflict in Ukraine. And perennial topics like IoT, cloud and supply chain security will undoubtedly be well covered.
With a keen eye on which keynotes to attend, Infosecurity Europe can be a one-stop-shop for getting clued up about the threat landscape. It's an intense but irreplaceable event in the annual infosecurity industry calendar. Plan well, drink responsibly and enjoy it.
Register now to attend Infosecurity Europe, which is taking place from 20-22 June, 2023.