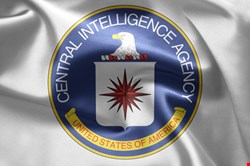 Anonymous said it took down the CIA website on Friday using a distributed denial of service (DDoS) attack. The CIA has not confirmed the attack, and the website was available as of Monday afternoon.
An Anonymous-linked Twitter account posted the message "CIA TANGO DOWN" on Friday.
Numerous reports confirmed that the CIA's website was down on Friday. Asked by CNN about the outage, CIA spokeswoman Jennifer Youngblood said, "We are aware of the problems accessing our website, and are working to resolve them."
Neil Roiter, director of research, Corero Network Security, commented about the attack: "The latest Anonymous attack puts an exclamation mark on the need to be prepared for DDoS attacks that can strike at any time, without warning. Hacktivist groups like Anonymous may take down your site in retribution for events such as the Megaupload takedown, or just for laughs, as was the case in the past with cia.gov. and likely may turn out to be the reason today."
In addition, the Alabama state website and the Mexican Chamber of Mines were hacked on Friday by groups claiming to be associated with Anonymous, according to CNN.