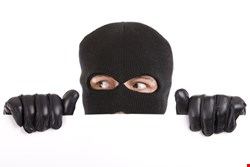 According to federal prosecutors, Schichtel sold access to botnets, which are networks of malware-infected computers that have been turned into controllable zombies whose task it is to infect other computers. Schichtel admitted to having infected 72,000 computers in return for a $1,500 payment from one customer.
Schichtel, a 30-year-old Phoenix resident, pled guilty to one count of attempting to cause damage to multiple computers without authorization by the transmission of programs, codes or commands, a violation of the Computer Fraud and Abuse Act.
Schichtel also was allegedly a member of the so-called DDOS Mafia, a group of hackers who engage in denial-of-service attacks on websites on behalf of 'customers' as a strong-arm technique. In one case, a Massachusetts businessman allegedly paid members of the DDOS Mafia $1,000 to launch organized, crippling distributed denial of service (DDoS) attack against three of his competitors, to effect long periods of downtime and an estimated $2 million in losses to the businesses and their service providers.
In that case, Schichtel, known online as 'Emp', allegedly used his 3,000 compromised PCs to simultaneously attack a single host.
Federal officials say that it's the first criminal case to arise from a DDoS-for-hire scheme.
"This is an example of a growing trend: that is, denial of service attacks being used for either extortionate reasons, or to disable or impair the competition," says FBI supervisory special agent Frank Harrill. "It's a growing problem and one that we take very seriously, and one that we think has a very destructive impact and potential."